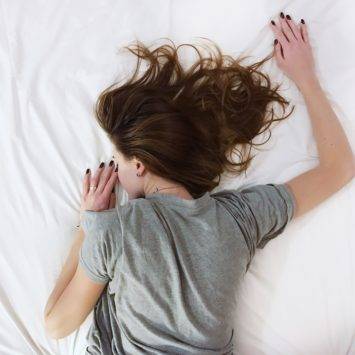 We're back with another Night Feed Nine; this time, it's all about sleep
The Night Feed Nine is our round-up of brilliant blog posts, entertaining articles and funny and informing videos to keep you company when you're awake during night feeds.
This month on TalkMum is Sleep Month. Sleep is one of the biggest issues when you're a new parent. How much you get, how much you don't get, how many times you are up a night....it's a huge deal.
So here's our sleep-themed Night Feed Nine - as well as some of our favourite posts from the past few weeks.
From gentle parenting advocate and author Sarah Ockwell-Smith, here are eight ways to encourage good better baby and toddler sleep.
If your baby sleeps well but you still can't, this might be one for you - the Daily Mailtests out sleep lotions and potions including a £14 body lotion that claims to help you get a good night's sleep. Do any of them work? Read it and see.
The CBeebies Bedtime Stories bookers are on fire at the moment, with a whole host of guests you will love as much as your children, including Tom Hardy, Captain America Star Chris Evans and even Dolly Parton. Definitely worth a pre-bedtime watch.
Do you listen to many podcasts? If you're a fan or even if you have never downloaded one, make sure have listen to Not Another Mummy Podcast by Alison from Not Another Mummy Blog, where she interviews a range of mums and dads about issues relating to parenting. We like the episode with Mother of Daughtersaka Clemmie Hooper (you can read our interview with her) and also the episode where she interviews YouTube star Louise Pentland. Listen out for a mention of Pregnacare in her 'what's in your bag' segment.
If you're a mum of a toddler as well as a baby, this might sound familiar - read Molly's post on 41 thoughts every parent has while supermarket shopping.
Really suffering from the effects of being up all night? Gill from A Baby on Board has written about the 12 signs you're a sleep-deprived parent. Does this sound familiar? Let us know!
From Stolen Sleep, here's how to survive when your baby WON'T go to sleep...
And finally from us, here are quick health hacks for tired mums and dads and all the posts from our School Month.
Happy night feeding!