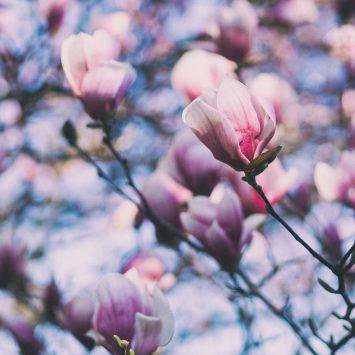 The end of the month is here, and we're back with another Night Feed Nine
The nights are getting lighter and spring is definitely on the way. April is just around the corner, so we're back with another Night Feed Nine. This is the monthly post designed to keep you awake and entertained on the night feed, where we share nine of our favourite things we've seen online.
First off, do you have any ongoing birthday traditions with your children - the special things that you do for them each birthday, every year? If you're looking to start some new ones, we love this post by Adele from Beautiful Tribe on birthday traditions (isn't the crown idea brilliant?)
Have you seen CBeebies show The Baby Club yet? Do you - and your children - love it? (Here's a funny post about 19 things CBeebies' The Baby Club gets wrong about baby clubs.
Do you have names for all your cleaning cloths and swoon every time there's a new fragrance of Zoflora released? If so, you're probably already a fan of Mrs Hinch - read all about her meteoric rise to Instagram cleaning fame here.
While early pregnancy might now be a distant memory, this might be one to pass on to any newly pregnant friends - ten things to expect in the first trimester.
As is this list of baby essentials for the first three months.
Alanis Morisette is pregnant again! The singer announced that her and her husband are expecting baby #3 on her Instagram. Did you tell people you were pregnant with an online announcement?
You might have seen that this month, new guidelines were released about co-sleeping with your baby. Read all about new co-sleeping advice here.
And finally, happy mother's day if you're celebrating. Read this post on what mothers really want - it might sound a little bit familiar...
Make sure you also enter our competition to win athree month Bloom and Wild subscription