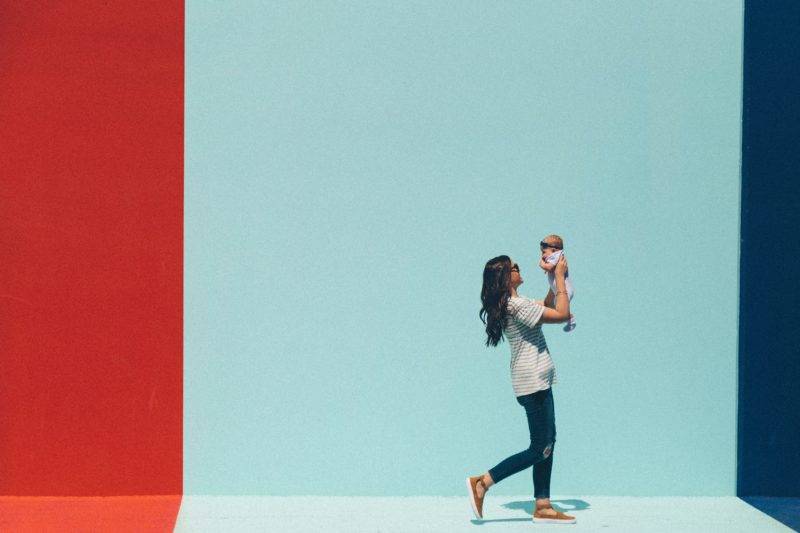 Mindfulness for mums; have you heard of it? How do you practise it? And can it help you as a parent? We round-up the best mindfulness apps and books for busy parents
Have you heard of mindfulness? And did you know it could help you in your day-to-day life as a parent?
Mindfulness is the practice of being more aware of and paying more attention to the present moment - to your own thoughts and feelings, and to the world around you - in a bid to improve your mental wellbeing. Mindfulness can help you focus, enjoy life more, understand yourself better and also improve relationships.
It might sound complicated but it can be very simple and just involve stopping everything that you're doing and breathing, playing close attention to yourself and your immediate environment.
So how can it help you when you're a mum? We all know that parenting can be chaotic and unpredictable and often stressful, with a million different things swirling round your head - what time do I pick the children up? Have I washed the uniform? When do they need feeding? Will I get to sit down at any point today? - but mindfulness can help you switch off from this, focus and live in the present and really appreciate what's directly around you.
Here's a selection of the best apps and books available on mindfulness for mums:
Five-Minute Mindfulness - Parenting (Claire Gillman): A book of essays, exercises and parenting 'from the heart', Five-Minute Mindfulness is designed for time-poor parents to dip in and out of. It acknowledges that parenting can be stressful and how mindfulness can help with this to benefit parents and children.
I Am Here Now, a creative mindfulness guide and journal (from The Mindfulness Project): If you'd like a more practical, hands-on guide to mindfulness you can interact with then this journal might be for you. It's a book of exercises, simple writing projects, sketches, quotes, tips and clues about mindfulness for you to use to focus your attention, record your insights and help hone your mindfulness skills. A completely informal book, it's one to keep in your bag for when you have five minutes.
The Mindfulness Colouring Book (Emma Farrarons): Following in the path of the adult colouring book craze, this one takes a slightly different approach. A book of intricate, repetitive colouring outlines, the idea is for you to take time out of your day and focus on the immediate moment while you're colouring in. Described as 'anti-stress therapy for busy people', if you're attracted to the lure of intricate patterns and fulfilling repetitive tasks, it's one for you.
Quility: a Mindfulness app for mothers: While there are several mindfulness apps available, including the popular Headspace, this is the first app aimed specifically at mothers. You can use the free guided Mindful Parenting exercises that are designed to help restore calm and balance to your life and explore your connection to your child. There's also targeted help applicable to other aspects of your life – eat wisely, sleep better, relieve your anxiety, enjoy better relationships and experience inner nourishment. Available to download here.
Have you tried mindfulness for mums? Leave a comment and let us know. Make sure you also catch-up on our posts on good mood family fun and hobbies for mums