Quantitative research on menopause supplement brands was carried out by One Poll (November 2019).
Sample size: 1000 respondents, peri-menopausal/menopausal/post-menopausal, women aged 50+
Which menopause supplement do you trust the most?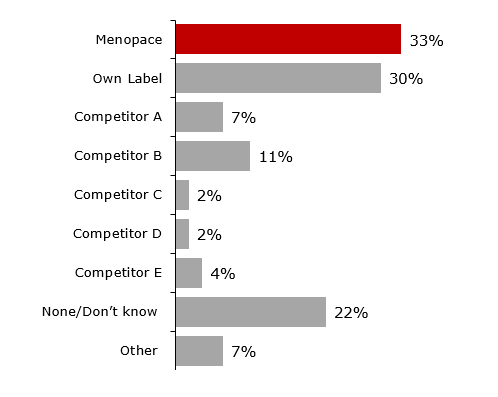 33% of peri-menopausal, menopausal and post-menopausal women aged 50+ women questioned, trusted Menopace the most
This finding is supported by OnePoll, 1000 respondents took part in the research, data was carried out from 13/11/19 to 19/11/19.