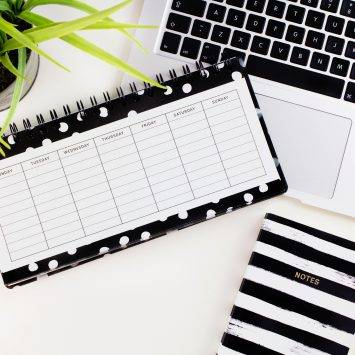 It is List Month on TalkMum, so here we outline five reasons why:
Everyone loves lists; both writing them and the immense satisfaction of ticking things off them. The past few years have seen an increase in popularity in the list format, from the emergence of Bullet Journalling through to the pop-culture 'listicle' format used by sites like BuzzFeed.
From shopping lists through to a regular 'to do' list, it seems like the list is key to keeping on top of things - especially when you're a parent and have a million things to remember at once.
So here are five reasons why it's List Month on TalkMum:
Why do we love lists? According to a psychologist in this article, we love lists for three reasons: 'they dampen anxiety about the chaos of life; they give us a structure, a plan that we can stick to; and they are proof of what we have achieved that day, week or month'
As a parent, lists can be useful for a multitude of reasons, from keeping track of shopping to organising all the primary school admin (such as PE kit, craft supplies, money for the school trip, and so on...)
If you are not the most organised person, lists can help keep you on track when there are a million things to be done. And baby brain or not, lack of sleep can make you feel frazzled, so it's a handy tool to have at your disposal to help you remember
Sometimes when you're a parent, despite being busy all day, it can seem like you've done nothing - so having a list and ticking tasks off, no matter how small, can help remind you of what you've achieved
We'll be posting lists of everything from our favourite bloggers through to parenting hints and tips, so stay tuned!
But first, add this to your 'to do' list - make sure you catch-up on all our posts from Midwife Month