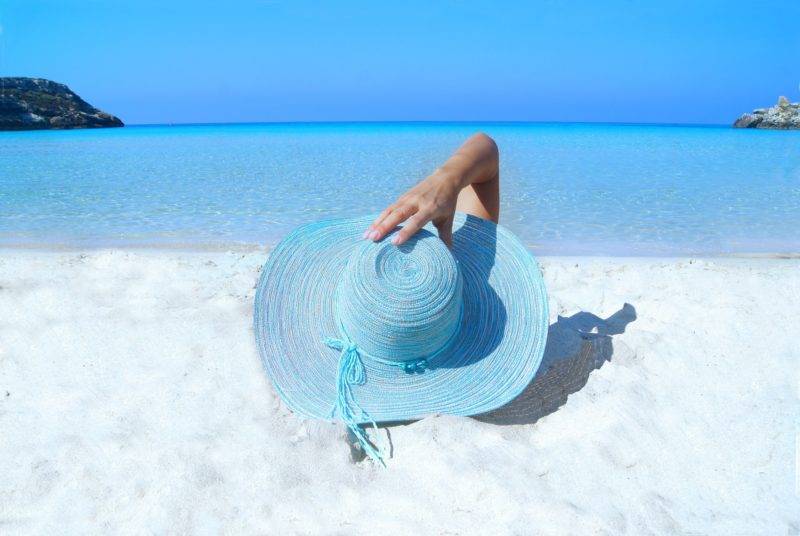 Have you ever come home from a holiday and still felt like you needed a few more days to relax? If so, you're not alone.
Research suggests that 18% of people confess to being unable to completely relax due to finding it difficult to disconnect from work, and a third of us need at least five days to relax on annual leave.
Further research by the Post Office Travel Insurance, also shows that increasingly heavy workloads mean that we now require six holidays a year to avoid getting worn out!
This begs the question, how much time off do we really need to switch off? To find out the answer, we've explored some more research in this area…
It takes an average of 4 days, 8 hours and 24 minutes to fully unwind on holiday...
The study, commissioned by recruitment site, Monster.co.uk, found that it takes an average of 4 days, 8 hours and 24 minutes for most of us to unwind on holiday.
However, there are those who are finding it increasingly difficult to unwind. Results from the same study showed that 12% of people can never fully wind down and switch off from work. This suggests some are unable to shake off the stresses of daily working life, even whilst away on holiday.
Being overworked and stressed can impact other areas of our life, that's why it's important not only take time off, but find out how to relax whilst on annual leave.
'People who fail to go on holiday are more likely to be anxious, aggressive and withdrawn…'
... says Lancaster University's professor of psychology and health, Cary Cooper. Suggesting that taking holidays is important for maintaining our well-being.
The benefits of taking time off for both employees and employers have been brought to light in recent years. Higher productivity, improved morale and significant health benefits are just some of the pro's of taking annual leave, according to Forbes.com, highlighting the importance of taking time away from work to relax.
How to 'switch off'...
It's no use flying off to an exotic location for a week or two if your brain is still in work mode the whole time you're away. It's important to learn how to 'switch off' so you can make the most of your annual leave and feel rested and relaxed at the end of it!
If you're struggling to take your mind off work, here are some suggestions for ways you can unwind on holiday and give your brain a break:
Delegate your tasks to your team
There's nothing worse than going holiday and all you can think about is the impending workload that you'll have to deal with on your return.
The best way to deal with is to distribute the work between members of your team in a detailed handover. This ensures any important tasks are completed and anything that isn't urgent can wait until you return from your holiday.
Log out of your emails
Whilst you may be tempted to look at your emails on holiday, it's best to stay away from them as this may bring work back to the forefront of your mind when you're supposed to be relaxing.
Avoid technology and social media
These days it's almost impossible to stay completely off the grid, however, this is a great way to take your mind off the stresses of daily life and clear your mind.
Unplugging your phone or laptop can do you the world of good and help you focus on relaxing whilst on holiday.
Practise mindfulness
If you're struggling to wind down when you're on holiday, why not try making a bit of time for mindfulness? It can be practiced anywhere, helping you to clear your mind and become fully aware of the fact you're on holiday, leaving the working world behind.
If you're new to mindfulness, why not check out our guide - What is mindfulness and what are the benefits?
Understanding the importance of feeling 'well'
Here at Vitabiotics, we understand the importance of looking after yourself and ultimately feeling 'well'. That's why we've developed our Wellness Score tool to help you to understand your lifestyle better.
Click the banner below and you'll be asked a few simple questions about your lifestyle to generate your own unique Wellness Score - why not compare your Wellness Score with your friends?