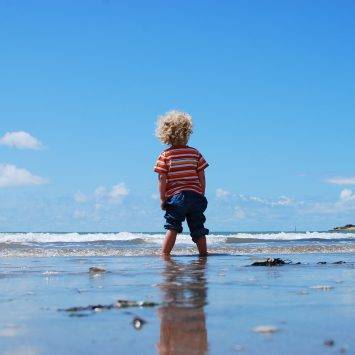 With the hot weather approaching, here's how to prevent and treat sunburn in children
The weather is finally hotting up, and the good news is that starting from this week we're expected to have lots of sun. However, if you're out and about with your children - in the park, trips further afield or even afternoons in your garden - it's important to be sun-aware and keep them out of the heat.
For our next instalment from in Out and About Month, here's a guest post from Daisy First Aid about tips to prevent and treat sunburn in children and babies.
Make sure you also read our posts on the best museums for children and ten outdoor activities for children.
---
Sunburn is probably the first thing we worry about when taking our little ones out on a hot day. The best thing to do, and of course the easiest way to treat sunburn, is to always prevent it from happening.
How to prevent sunburn in small children:
Babies under six months should always be kept shaded and out the way of direct sunlight.
Older children should wear suitable clothing that covers their body. You can also buy clothes and swimwear with added UV protection. They should wear a hat, and sun lotion which includes both UVA and UVB protection.
Children should ideally play in the shade from 11am to 3pm, or as long as possible on sunny days. Why not pop up a play tent in the garden and have them make a den?
However, if they are sunburned:
Sunburn is often a superficial burn to the outer layer of skin, it will be red, sore and swollen.
If their skin looks raw and blistered, this indicates a partial thickness burn that's damaged 2 or 3 layers of skin.
For babies and children, you should seek medical advice for any burn to their delicate skin, as should anyone where the burn covers a large area.
With advice, mild sunburn can most likely be treated at home. Move the child indoors or to a shaded area and cool the skin with a cool shower or a cool, wet compress or sponge. Never cool the skin with ice. Have the child drink plenty of fluids. This is where eating ice pops and lollies can come in handy.
Paracetamol and ibuprofen can be taken according to recommended dosage.
Severe sunburn can include blistering, swelling. fever and chills. Never burst the blisters, cool as before and cover loosely with cling film. Headaches, vomiting and dizziness could also indicate heatstroke. sunstroke or heat exhaustion so a medical assessment will be required. Severe sunburn can occasionally need hospital treatment with medication and dressings.
Prevention is much better than cure in this case, so slather on the factor 50 and pop a hat on them when you leave the house or are outside.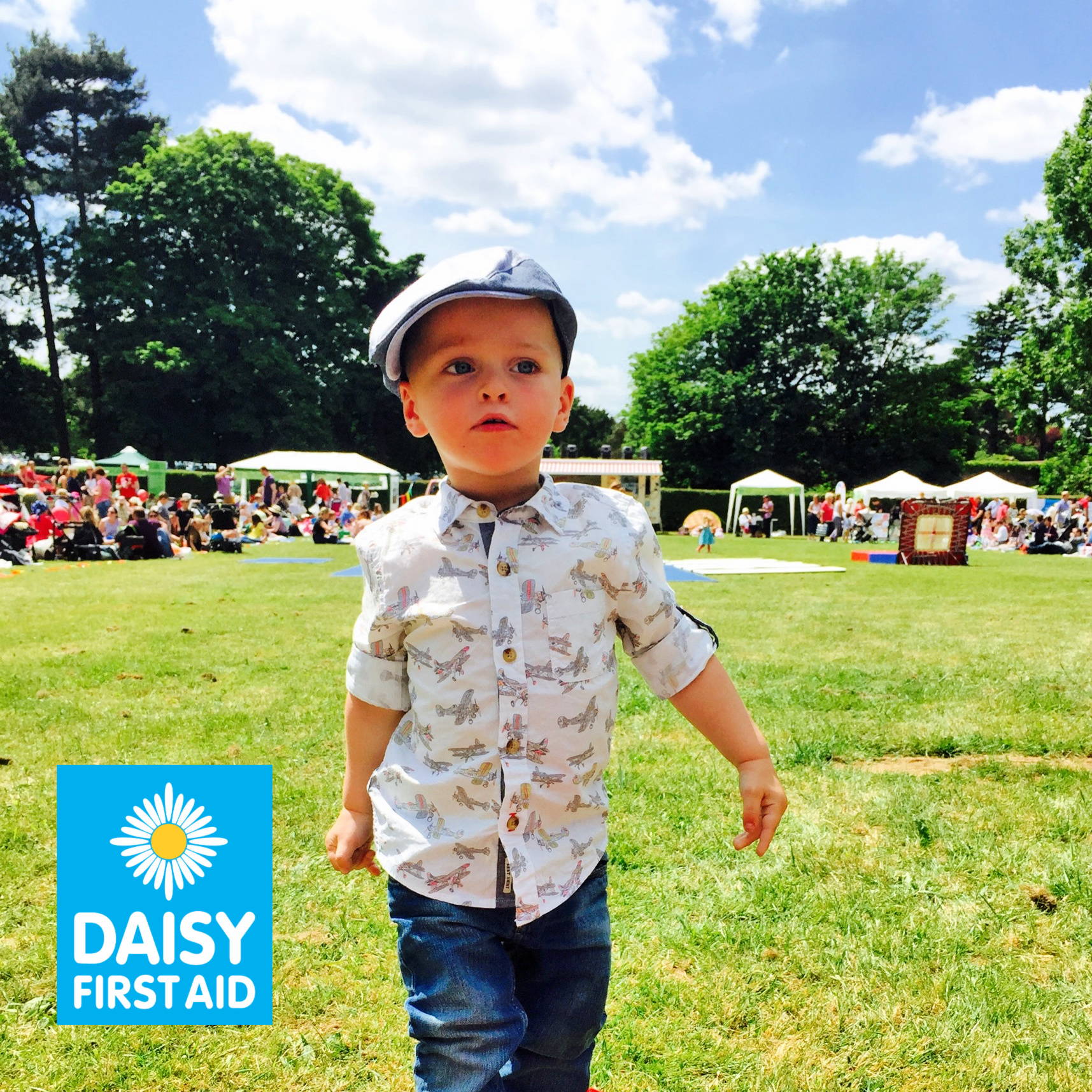 This is a guest post from Daisy First Aid on how to prevent and treat sunburn in children. Daisy First Aid offer fun and fear-free first aid classes designed specifically for parents and child carers. For more information visit the Daisy First Aid website.