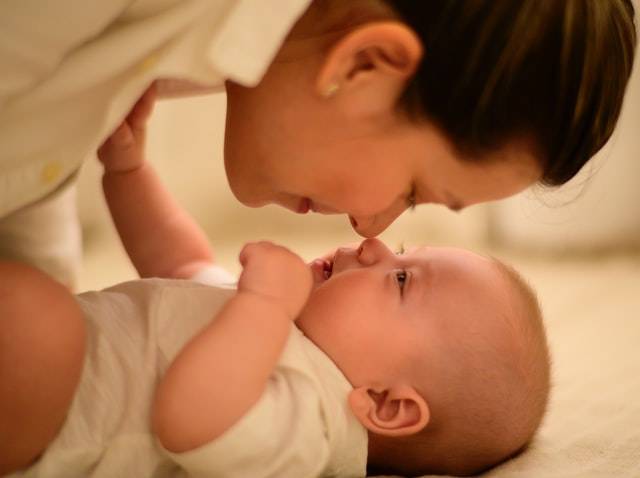 Have you seen the new ONS baby name stats for 2016 have just been released? With names on the brain, we take a look at how to pick a perfect baby name
Picking the perfect baby name is a milestone of pregnancy and new parenthood and also a surprisingly huge responsibility. You might have had baby names picked out since you were a child yourself, or have no clue what to go for - but you are giving your child a name they will have for the rest of their life, so it's important to get it right.
We take a look at the most popular names of the last year, and give some tips on how to pick a perfect baby name that - hopefully - everyone will love.
What Baby Names Were Popular In 2016?
So what was popular last year? The newly released ONS (Office of National Statistics) list based on names given on birth certificates in 2016 found that Olivia has replaced Amelia as the most popular baby girls' name in England and Wales, a spot it previously held between 2008 and 2010.
Oliver was still the most popular boys' name across most of England and Wales, apart from in the North East where it was Harry, and in London and the West Midlands, where it was Muhammad. The name Muhammad also entered overall the top 10 most popular boys' names.
Harper has seen the biggest rise in popularity for girls, based no doubt on the youngest Beckham, while Jaxon is growing among boys. Arlo and Luna were also big risers.
You can enter your name in this nifty BBC baby name tool to see how many babies were given it last year.
How Can I Pick The Perfect Baby Name?
So if you're pregnant or have just given birth, what's the best way to pick a baby name...and what should you avoid? Here are some pointer for perfect naming success:
Sit Down And Make A List: Some people pick the name way in advance, some wait till they meet the baby. Don't be too selective early on though, as you might overlook something new you could love. Make lists of all the names you like, as your newborn might be completely different to how you imagine when you first meet them.
Look At The Full List, Beyond The Top 10: While the top name lists are widely circulated in the media, did you know the whole list of names is released on the ONS website? It lists all names given to more than three babies in one year. You can see all the names given in the year and also see what's popular in your area. If you're looking for something more unusual, this might be a good start.
Think About If It Will Date: Popular culture is usually very influential on baby name lists. In 2016 there were 69 baby girls named Khaleesi, taken from the Game of Thrones book and TV series. A further seven were named Kaleesi, while four were called Daenerys, the birth name of the character known as Khaleesi and played in the television adaption by Emilia Clarke. Khaleesi first appeared in the list in 2011, the year the TV series started, when there were nine girls with the name. Think about this carefully - will the name date quickly?
Second Time Round: It's even tougher the second-time-round, especially if you picked your favourites the first time. But make sure your children's names go well together. Avoid the same initial, unless you love a Kardashian-style match.
Will It Pass The Judge Test? We've heard of parents using the 'judge' test, where she imagined if the name would suit her child as a high court judge. We think a better idea might be the 'playground' test. Imagine shouting the name out across a packed playground full of children and parents. Does the idea give you even a flicker of embarrassment? Then don't do it!
Keep It Secret: If you've picked a name, don't tell ANYONE. Everyone will have an opinion on 'your' name, or have gone to school with someone with that name they didn't like, and so on. But it's much more difficult for vocal family members to express dislike once they've been introduced to the newly-named tiny bundle of joy. Keep mum on the name ready for a big reveal once they are here.
Throw out the rule book: Find something you really love that doesn't fit any of the 'criteria'? Then none of the rules need apply.
Here are some good baby name resources:
The Mumsnet baby name forum usually has good ideas, but enter at your peril - it can be rather cut-throat (people tend to be very opinionated)
Baby naming website Nameberry has a wealth of lists ('hipster baby names' and so on). There's also useful suggestions in the lists based on names you like if you like a particular name
Your own family! If older-style names are more up your street, ask a parent or older relative to tell you a list of all the names that they remember. There might be some historical gems lurking in your family tree, and it's a great place to get inspiration.
How did you pick your children's names? Do you have any tips to pick a perfect baby name? We'd love to hear them
Make sure you also catch-up with our pregnancy A-Z and look at what to wear during labour