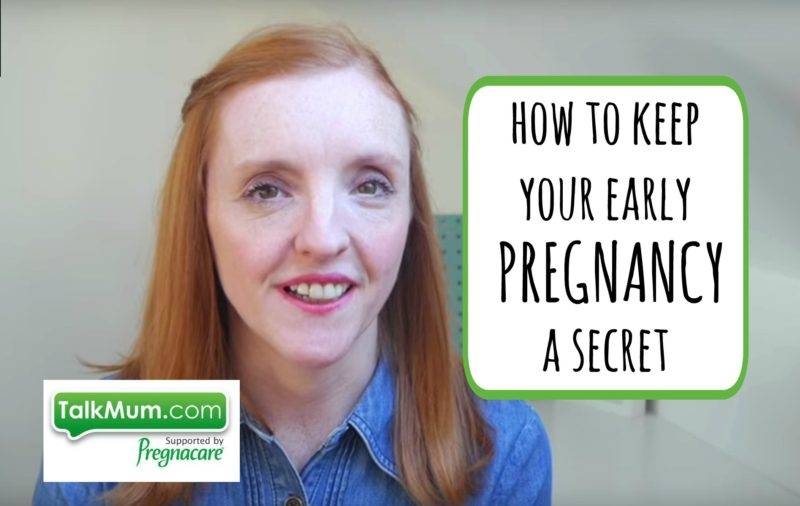 Just found out you are pregnant? Make sure you watch our new vlog on five ways to keep your early pregnancy a secret.
If you think you might have early pregnancy signs or have you've just found out that you are pregnant, you might want to tell the world - or you might want to keep it to yourself for a little while. Many women wait until after the first ultrasound scan, which usually happens at 12 weeks. Or you might want to tell people before then; it's totally up to you.
But if you're happily in the early days of pregnancy and still trying to keep it a secret, it can be difficult to hide it from your eagle-eyed friends and family. If it's your first baby and you are working full time and have an active social life, it can be quite obvious if you suddenly start cancelling social events or stop drinking completely. The people closest to you may suspect something is up if you are not quite yourself.
So make sure you watch our new vlog on five cover stories to use to keep your early pregnancy a secret, especially when you have a jam-packed social life:
We'd love to hear if you have any great cover stories for why you're not drinking! Leave a comment and let us know. Make sure you also read our post on what to eat and avoid during pregnancy