As a chef, I want to be feeding my baby in the best way possible. I'm dying to get started on Purees and interesting flavours which baby may like, but, as baby isn't even born yet I thought I'd look into the big issue of the financial implications of breastfeeding.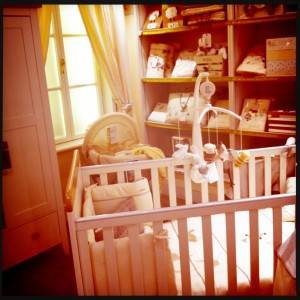 In this age of knowledge we all want to do the best for our baby, and breastfeeding is highly recommended for its health benefits, but economically, how does it work out? There is plenty of gadgets and gizmos to make it easier/more socially acceptable/ more pleasant, but what is necessary?
Things that are available;
Manual pump £30
Tommee Tippee - Closer to Nature - Manual Breast Pump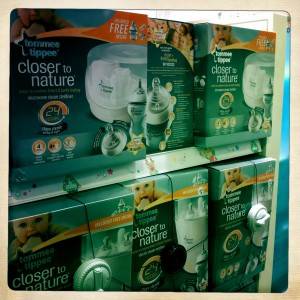 / Electric pump £50 *
Tommee Tippee Closer To Nature Electric Breast Pump
Nursing Bras £15 each (4 = £60) *
Bottles £30 *
Philips Avent - Natural Newborn Starter Set
Steriliser £45
Philips Avent - Digital Bottle & Baby Food Warmer
Nipple cream £5.50 (x4 = £22) *
Philips AVENT Moisturising Nipple Cream
Nursing pads £5.50 ( 4/day = 15 days = 12 packs= £66) *
Lansinoh - Disposable Nursing Pads 60 Count
Nursing sling £25 *
Faye & Lou - Breastfeeding Cover - Denim Cherry Blossom
Nursing pillows £41 + £12 *
Dreamgenii® Pregnancy Support & Feeding Pillow £41 + cover £12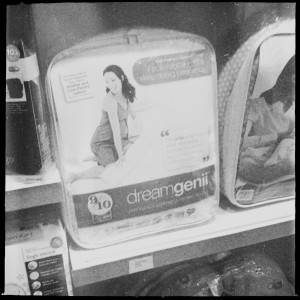 Nursing chair £175
Tutti Bambini GC35 Deluxe Reclinable Glider Chair and Stool
Multi-vitamins 11p/tablet x 180 = £19.80 *
Vitabiotics Pregnacare Breast Feeding Tablets and Capsules 84 Capsules (£8.95)
£525.80 manual / £545.80 electric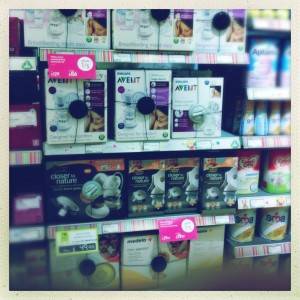 And if you we're to purchase all this, and breastfeed for the recommended 6 months, this would work out at approximately
£3.00/ day.
What I think is really necessary (*); £216.50
If you keep to the basis then it will only cost £ 1.20 / day.
The Alternative;
Some people choose not to breast feed, for health / convienience reasons, but as an alternative how does it stack up financially?
Based on Cow and Gate First Milk (Amazon.co.uk)
1 scoop = 4.2g
1 900g tin = 214 scoops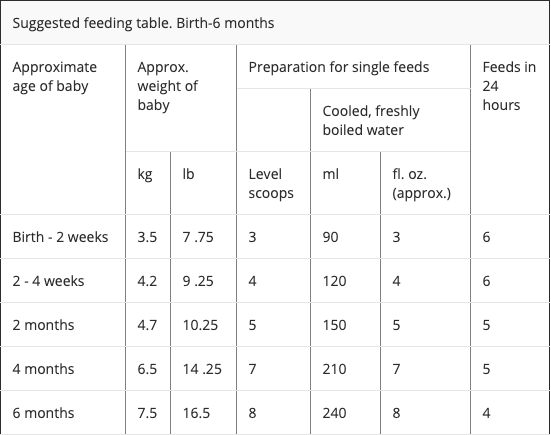 For the first 6 months of life, a baby would consume 22.5kg of powdered formula (or 5358 scoops or 25 900g tubs) which woks out at approximately £199.75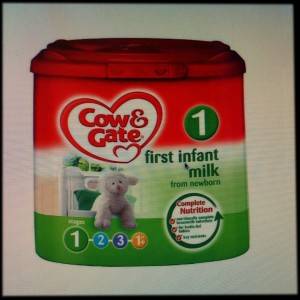 Minimum equipment you would also need;
Steriliser £45
Philips Avent - Digital Bottle & Baby Food Warmer
Bottles £30
Philips Avent - Natural Newborn Starter Set
Total; £274.75
This works out at approximately £1.50/ day
Health benefits compared;
This issue is of course about more then the finances;
Why is Breast best;
Breast milk is made up of the exact mix of proteins and nutrients your baby needs.
It's full of antibodies giving added protection against infection
It reduces the risk of asthma, eczema and other allergies
It's sterile
It's easy to digest
It's available on demand at exactly the right temperature
Formula compared;
Most infant formulas are based on cows' milk protein but with some major changes:
The protein content is reduced
Whey/casein ratio in First milks is increased
Milk fat is replaced by vegetable oils
Carbohydrate (usually lactose) is added so it's at similar levels to breast milk
Levels of other minerals, vitamins and trace elements are adjusted
Additional substances found in breast milk are added (e.g. nucleotides and omega 3 & 6 long-chain polyunsaturates (LCPs))
When it comes to breastfeeding you are giving your child so much more then nutrition. It also is a crucial bonding experience. But if for whatever reason you can't or decided for whatever reason not to then it is important to have the bonding experience, so feed your baby in the same position you would if you were breast feeding. Baby has a vision field of approximately 20cm, which by no coincidence is the same as the distance from your nipple to eye.
So my conclusion is that although breastfeeding is not as cost free as it is made out, it doesn't need to cost as much as some of the big companies would want you to believe. Also, if you for whatever reasons feel formula is your only option, rest assured it is not much difference in price.