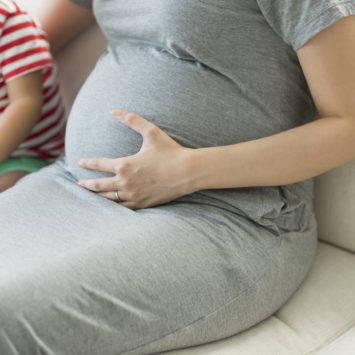 What happens when your pregnancy doesn't go to plan? Here's a guest post from baby charity Bliss about what to do when you are faced with a high-risk pregnancy, your unborn baby is ill or you are likely to deliver early
Here at TalkMum, we are proud to work with Pregnacare charity partner Bliss - the UK's leading charity for babies born premature or sick.
This week we have teamed up with Bliss to talk about what is likely to happen if your pregnancy doesn't go to plan and what happens when you have a premature or sick baby.
We have previously looked at the type of antenatal care, scans and attention you will receive during pregnancy and for some women, this might flag up potential issues around pregnancy or the health of their unborn baby.
But what happens next? Here's a guest post by Zoë Chivers, Head of Services at Bliss with some advice around pregnancy issues and what to do if they occur:
Finding out that your pregnancy is high-risk or that you might deliver early can be frightening news. You may feel scared, helpless or even guilty because it seems like there is little you can do.
Learning about what might happen over the course of your pregnancy and the coming months may help you feel like you've regained a tiny bit of control over your situation.
At Bliss, we aim to help expectant mothers be as prepared as possible for what lies ahead.
The causes of preterm birth (before 37 weeks) are not well understood and there are many different reasons for babies arriving early, including multiple pregnancies, pre-eclampsia and poor growth in the womb. If your waters break early the doctors will potentially give you two sets of drugs – one to delay labour and the other to help your baby's lungs to mature.
Every pregnancy is different but there are ways to feel more prepared for what may happen next.
What can you do to prepare yourself? Here is what we, at Bliss, recommend: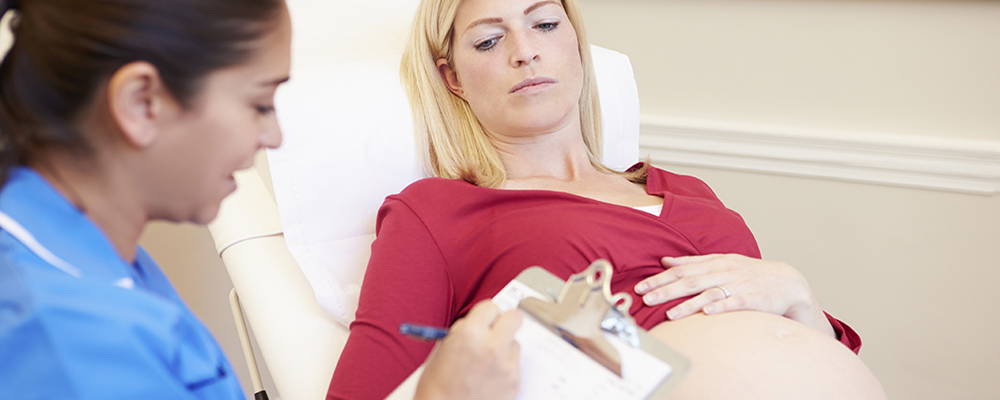 Ask your doctor plenty of questions (it can be difficult to take everything in, so taking notes can help you to remember later – use your phone if you don't have a notepad handy).
Research conditions your doctor tells you about, but only from reliable sources such as the Bliss website and nhs.uk
Ask if it will be possible to look around a neonatal unit. Entering a neonatal care unit for the first time can be intimidating but it can help to familiarise yourself with it ahead of time. You can also visit the Bliss website to take a tour of a unit online.
Talk to someone whose baby has stayed in a neonatal care unit. The Bliss Netmums messageboard is a great place to connect with other parents who have been through similar experiences.
Early preparation is key: pack your hospital bag; plan your route to the hospital, as it might not be the local one you are familiar with, depending on your baby's condition and how early they come; find out about parking; arrange childcare if necessary; and have all the contact numbers you need to hand.
Learn how to express breast milk by hand and machine. Breast milk is especially important for premature and sick babies. If your baby comes early they might need to be fed through a tube at first.
It's so important to look after yourself, too. Here are some more of our tips:
Managing your weight by eating healthily and staying active can reduce your risk of developing complications that could lead to your baby being born prematurely. Stay well – and help your baby to develop and grow – by eating plenty of:
Fruit and vegetables – at least five portions a day.
Starchy foods (carbohydrates) such as bread, potatoes and pasta.
Meat, poultry and eggs for protein, but make sure everything is cooked through.
Fish – try to eat two portions a week, one of which should be oily fish such as salmon, sardines or mackerel.
Foods to avoid include liver, pâte, soft cheeses with white rinds, soft blue cheeses and raw or undercooked meat and eggs.
Unless your doctor has told you otherwise, do something active every day. This doesn't have to be an organised exercise class – walking counts too!
Smoking, drinking alcohol and taking drugs have all been linked with premature labour so you should give up now if you haven't already. Giving up alcohol completely is safest but if not, limit your intake to one or two units (a small glass of wine) once or twice a week.
Looking after your mental health is just as important as taking care of your body. Be sure to accept offers of help from friends and family. They can help reduce your daily stress by cooking, doing the housework and lending a listening ear.
Don't forget to do something you love at least once a week- taking care of yourself will help you take better care of your little one.
Thanks to Bliss for this guest post. If you are affected by any of the issues in this post you can access more advice, help and stories of other parents on the Bliss website and you can also email hello@bliss.org.uk at any time for support and someone will get back to you in 3-5 working days.