Today we're introducing our new brand new pregnancy blogger on TalkMum and she's talking about the differences between first and second pregnancies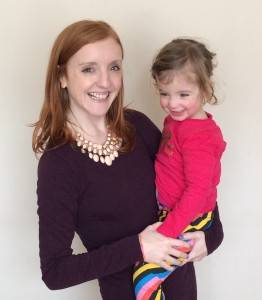 Hi everyone, I'm Gill and am going to be writing here over the next few months about my pregnancy. You may know me as the TalkMum editor, and I also blog over at A Baby on Board. I'm mum to a very lively and curious two-year-old girl, and the big news is that I'm expecting my second child in October.
Although I'm utterly thrilled to be pregnant again, I am finding it a lot different the second time round. As one of my friends recently told me, 'you're only a pampered pregnant princess once' - and this is SO true. Tiredness and sickness play a big part in it; you can't just go to bed when you have a toddler to supervise, no matter how much you'd love to.
But how can it be so different to experience the same thing? Here's the major changes I'm finding this time round, and some words of wisdom from other second-time mums:
Sleep and symptoms
First time: If I was tired I napped. I went to bed when I felt like it and had long, long lie-ins at the weekend and during those luxurious weeks of pre-baby maternity leave.
Second time: If my toddler's awake, then so am I (generally because she's tapping my cheek saying "wake up Mummy!') Instead, I often fall asleep putting her to bed. Luckily she still naps during the day, so we've been having a mid-day sleep together. And I've found my symptoms are much worse second time round. As Chelle put it, 'tiredness, sickness, pretty much everything is multiplied by 10.'
Lifting and carrying
First time: I wouldn't lift or carry anything. I remember going to a work meeting once and refusing to carry the laptop bag (admittedly, it was heavy and cumbersome). I'm not sure what I thought would happen, but I didn't want to tempt fate.
Second time: In the words of MidwifeToMum, you wouldn't lift a bag of heavy shopping with your first but with second you'll quite happily lift your toddler up and sit them on your bump! It's so true - I have no choice but to constantly lift and carry my toddler. 'Are you sure you'll walk if we don't take the pram?' I ask her. Yes, she insists. Five minutes down the road and she's on my hip again. I'm often carrying the pram and bags and a toddler up and down station steps. And you know what? It's fine. If a little tiring.
Bumpwatch
First time: It took me a long while to get a baby bump; as soon as a hint of it appeared I flounced around sticking my stomach out and telling everyone how fat I was. I spent a lot of time looking for lovely, office-suitable maternity clothes on ASOS and Topshop, that all ended up being too big for ages and ages.
Second time: I'm only 13 weeks so no real bump yet...but as Gill and Carol say, the bump will get a lot bigger a lot quicker, and Emily pointed out that maternity clothes are needed much earlier (although as I now work from home, I don't really need all my lovely office-suitable dresses from the first time - sadly).
The thirst for pregnancy knowledge
First time: I read everything I could get my hands on every day, had every single pregnancy app available to download, and was regularly found squashed underneath the weighty copy of 'What to Expect when you're Expecting'. I could name the size of fruit my baby was at any given moment.
Second time: I have all the apps again, I just don't really have time to read them. And I don't spend a lot of time googling and trawling through message boards reading about every single ache and pain (although I don't think this is a bad thing...I'm sure a lot of my fears and paranoias last time came from reading such comments).
The anticipation
First time: Pregnancy seemed to take ages. I spent a lot of time thinking about what it was going to be like, and trying - and failing - to imagine myself as a mum. Labour was the big unknown, and I read all the birth stories I could find.
Second time: According to Anna, the weeks fly by, and you spend less time thinking of Baby two, and more of how to help your first child adapt. As Nicola says, the magic is still there - you're just more distracted by your toddler this time. And in the words of Emma, Kimberlee and Bryony, you're more emotional, and it's mixed emotions too - not just the excitement of the first time round. Having been through it the first time, this time round I'm trying not to think about the labour part too much. But what I am trying to concentrate on instead are all the amazing things I know are going to come.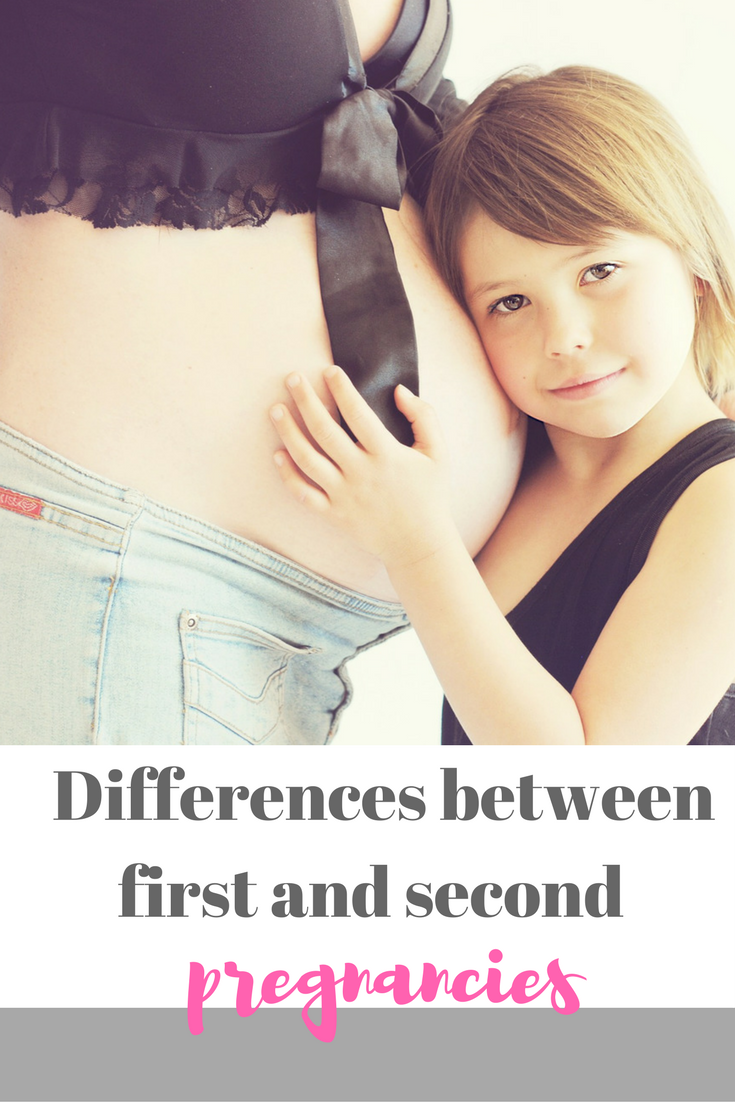 Does all this sound familiar? What differences did you find between your first and second pregnancies? Leave a comment and let us know.