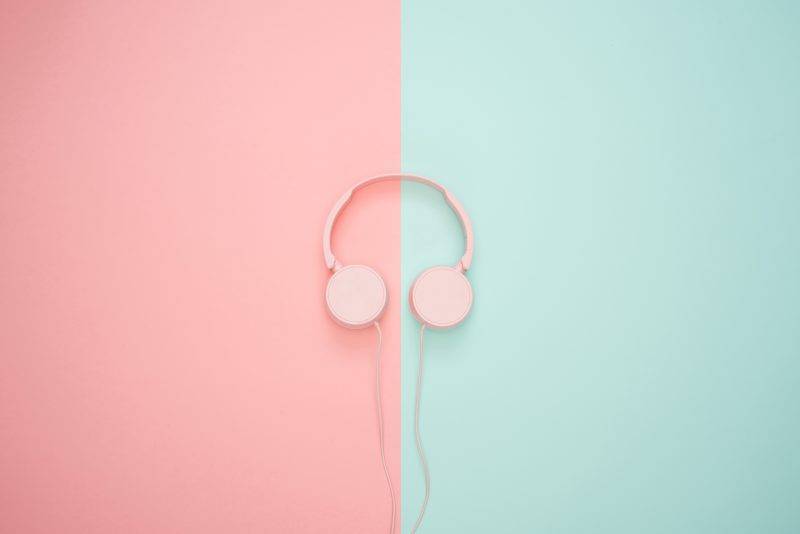 We round-up our favourite podcasts about fertility, pregnancy and parenting.
Are you a fan of podcasts? Research showed that in 2017, 23% of the population had listened to a podcast in the past month and that people spend an average of 3.6 hours a week listening to them.
The term podcast was first developed in 2004 and is a combination of the words 'iPod' and 'broadcast.' And while they've been around for a while, podcasts seem to have exploded in popularity this year in particular, with thousands available on every topic under the sun.
Taking it right back to basics, a podcast is an audio file that you download and listen to. Podcasts often take the form of a serialised show, and the content of podcasts can vary wildly; they might have presenters, guests, a serialised story, music, and so on.
Podcasts are usually downloaded directly on to your computer or phone and listened to via an app, or you can sometimes stream them live from websites.
The Best Podcasts About Fertility, Pregnancy And Parenting
If you're thinking about having children or are already pregnant or a parenting you might be wondering about the best podcasts about fertility, pregnancy and parenting. So to help you out, here are a list of our favourites:
Happy Mum, Happy Baby By Giovanna Fletcher
The first instalment in our brand new TalkMum Book Club, Happy Mum, Happy Baby is Giovanna Fletcher's audio follow-on to her book of the same name. In her podcast she continues the conversation started in her book. In each episode she interviews different parents about their own experiences with pregnancy and parenting, with guests ranging from Amanda Holden to Candice Braithwaite and even Body Coach Joe Wicks. Listen to all the episodes here.
Let's Talk Fertility By Izzy Judd
Make sure you listen to Let's Talk Fertility, the new podcast from Izzy, the musician, author and mum of two who is married to Strictly winner and McFly drummer Harry Judd. In the first episode - which is sponsored by Pregnacare - she discusses her own journey to motherhood and the complicated emotions that surround fertility issues and having IVF (make sure you listen right to the end for a brilliant tip about Facebook). Listen to podcast here.
The Fertility Podcast
Created by ex-radio presenter Natalie, The Fertility Podcast is designed for everyone who's fertility journey isn't or wasn't as straightforward as they'd hoped. It is designed to give everyone support, information and peace of mind about fertility topics including the psychological impact of fertility issues and the impact on men of male fertility struggles. More details are here.
The Long Road To Baby By Sophie Sulehria
BBC journalist Sophie and her husband Jonny who explore alternative options to have a baby after their attempts at IVF failed. They speak to people who've been affected about different issues and discuss topics from fostering, adoption, donor conception and the affect that fertility issues can have on relationships and your family. Offering an incredibly personal and emotional insight, the series starts with their IVF diaries, a record of their final attempt. Listen here.
Not Another Mummy Podcast By Alison Perry
The Not Another Mummy podcast sees blogger Alison chat to a range of guests about the topics that parents all experience - whether it's making friends at a baby group, totally forgetting how to dress as a new mum, how your relationship changes when you become parents, juggling parenthood with everything else in life. Listen to the podcast here.
Pillowtalk By Candice Braithwaite
Pillowtalk is the podcast by popular blogger and Instagrammer Candice, where she discusses news, popular culture, family life and the dynamics of marriage with her husband, Papa B. Listen here.
Breaking Mum And Dad By Anna Williamson
In this podcast, TV presenter and author Anna Williamson discusses issues around parenthood and paternal mental health with celebrity parents and well-known bloggers. Anna covers anxiety, post-natal depression, loneliness, guilt, fertility and more. Listen here.