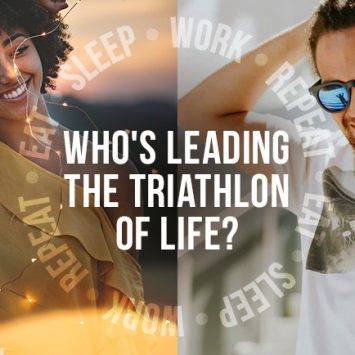 We spend a large portion of our lives eating, sleeping and working so it's important to make sure our habits in these areas are helping to keep us healthy, happy and functioning at our best.
Men and women tend to differ in their eating, sleeping and working habits due to lifestyle differences, and also issues caused by hormones and gender. We set out to find out who has developed healthy eating habits, which gender has the best sleeping tips and who is guilty of bad work habits, with some surprising results.
To find out which gender is leading in the triathalon of life, check out the infographic below!
No matter how you fare in your eating, sleeping or working habits, there are simple steps you can take to help support your body and all-round wellness. Consider adding a daily supplement to your routine that will support your needs. If you're wondering where to find the best vitamin supplements for men or the best vitamins for women, look no further than our range of vitamins for men and vitamins for women. These vitamins are specifically designed to meet your body's needs and will help to support your health from the inside out.