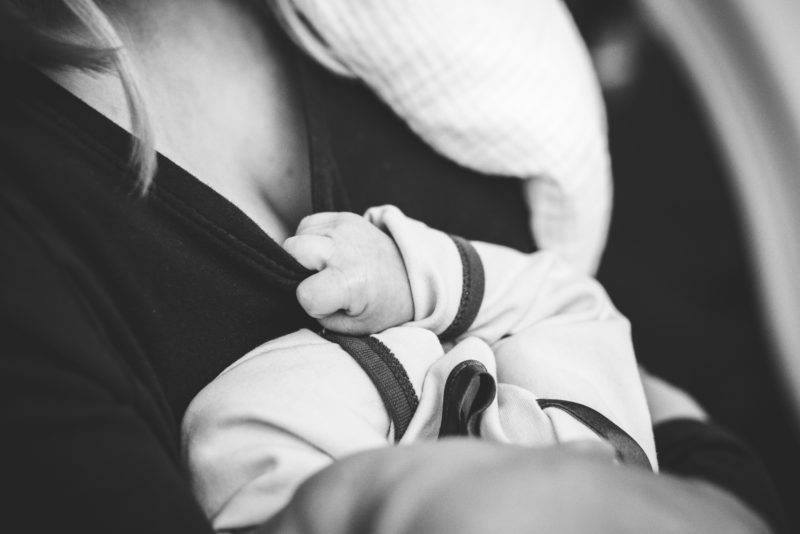 Did you know it's Celebrate Breastfeeding Week? If you're pregnant or a new mum, make sure you read our post on breastfeeding tips
This week is Celebrate Breastfeeding Week, where breastfeeding is celebrated and talked about across the UK.
To breastfeed successfully it's so important to have the right support. Breastfeeding mums need support from pregnancy right to the early weeks and months, and beyond.
Here's ten breastfeeding tips with support and advice for breastfeeding mums:
Read up on it first: It can be difficult when you're pregnant to imagine the reality of breastfeeding; it can seem like an alien concept when the baby is still in the womb. But it can help a lot if you find out information beforehand. If you take an ante-natal course at your hospital or an NCT course it's likely they will cover it. Have a look online to find other people's stories, too.
Make sure you ask for help and accept help: Getting breastfeeding off to a good start can be incredibly tough. Ask for help and advice from midwives while you're still in the hospital. Get them to check the latch or suggest new positions if it's not working for you or you are in pain. Don't let them discharge you from their care until you're satisfied it's going right.
Look after you, too: The post-partum period is an amazing but overwhelming time where there's no time for anything but looking after the baby. Whereas in pregnancy you were the priority, it's easy to come bottom of the list for self-care when there's no time to even have a shower. But it's important to replace depleted nutrients and assist the body after pregnancy. You might wish to consider taking a supplement designed specifically for the post-natal/breastfeeding period, like Pregnacare Breastfeeding, to help support your nutritional requirements.
Make sure you're aware of the benefits of breastfeeding: Thinking about breastfeeding but unsure about the breastfeeding benefits and reasons to keep nursing your baby? We asked our midwife about the benefits of breastfeeding for babies *and* mums.
Don't feel embarrassed about breastfeeding in public: Even leaving the house with your newborn can feel daunting at first, let alone getting your boobs out in public and feeding them. But if they need feeding, don't ever feel embarrassed to do it, or that you should have to sit in the car or with your back to everyone. Here are some tips about breastfeeding in public.
Find out about breastfeeding after a cesarean: Breastfeeding after a c-section can be slightly tricky. Our blogger Katie from Mummy Daddy and Me wrote about breastfeeding after a c-section - make sure you watch her breastfeeding video for tips on what to expect.
Make sure you're aware of dealing with allergies when breastfeeding: Can you still feed your baby if they have allergies such as CMPA? Our blogger Eilidh talked about her experience of breastfeeding when your baby has allergies.
Breastfeeding once you return to work? How easy is it to express when you're at work? Can you carry on once maternity leave is over? Here's all our tips on expressing, breastfeeding and working and things you might not know about being a working. breastfeeding mum.
Advice on long-term breastfeeding: Make sure you don't feel pressured to stop breastfeeding before you are ready. Gill from A Baby on Board wrote about her experiences breastfeeding beyond a year.
Know it's not just you: Lots of people struggle with breastfeeding at first. Something that can seem like it should be the most natural thing in the world often isn't. Knowing that it's not just you can make you feel less alone and isolated.
We also asked some of our favourite bloggers for all their tips on breastfeeding; there are some great wisdom and advice from the benefit of their collective experience so make sure you have a read! You can also catch-up on our latest Night Feed Nine while you are up on the night feed.