If You're Planning On Breastfeeding In Public This Summer, Follow Our Tips To Help You Be Prepared
The summer is the perfect time to make the most of the fresh air, sunshine and get out and about with your baby. If you're breastfeeding, this will also mean breastfeeding in public, feeding your outside the privacy of your own home.
For lots of new mums, breastfeeding in public can sound daunting at first. But don't let that stop you.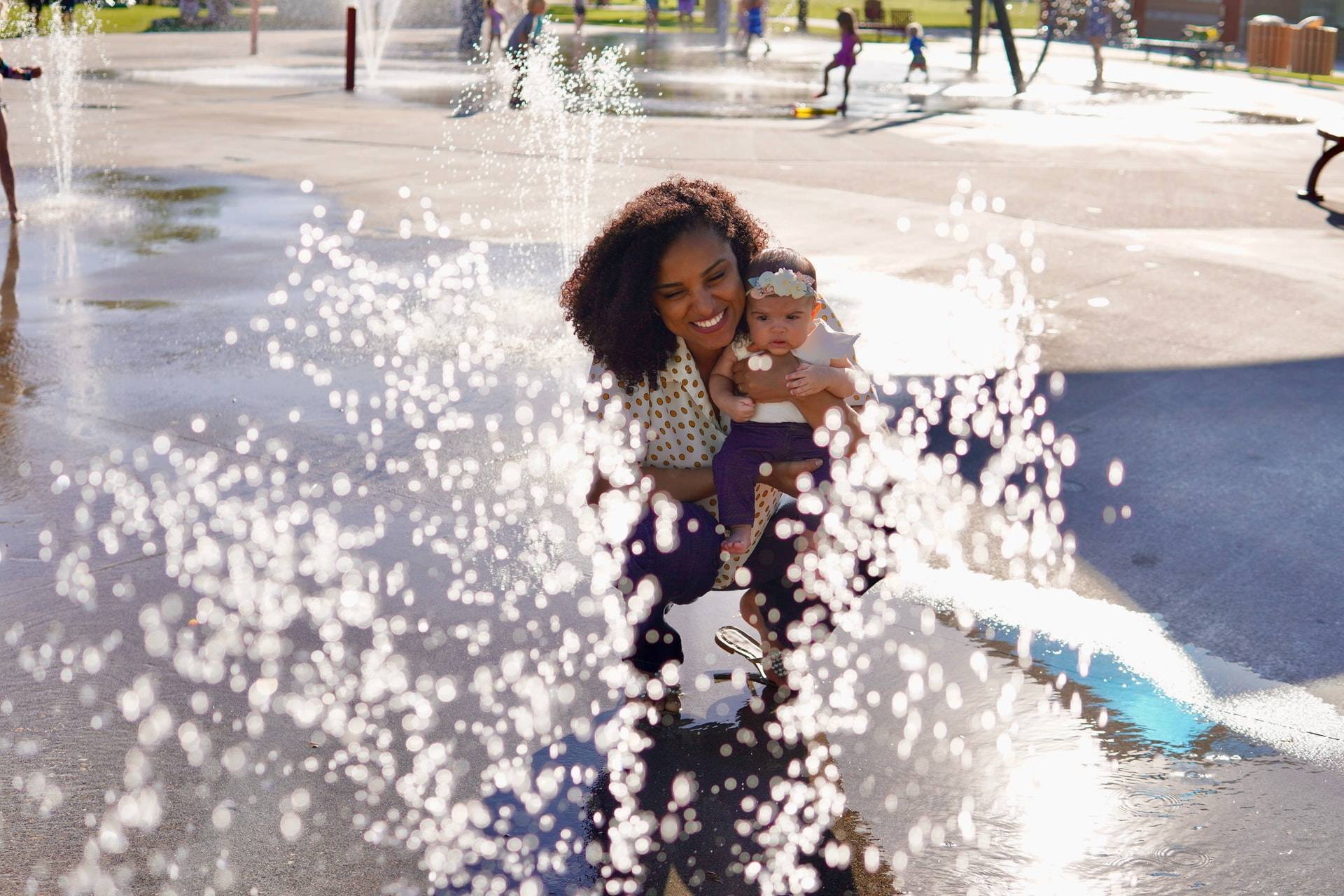 Follow Our Breastfeeding In Public Tips:
1. Pick A Breastfeeding-Friendly Summer Outfit
When it comes to breastfeeding in public, it helps to have an outfit that gives you access for breastfeeding and that you're cool and comfortable in. High-necked or long summer dresses can be impractical for feeding in public. Dresses or tops with button fronts work well. Try separates instead of dresses, for example a skirt or shorts with loose top with a vest top underneath. This way you can pull up the outer top to feed but still have some coverage from your vest top.
2. Be Prepared
Take a spare top for you as well as a spare set of clothing for your baby, in case of leakage or accidents. Take spare breast pads. If you need shade for the baby during feeding, use a muslin cloth (but don't feel you have to cover up!).
3. Make Yourself Comfortable
Find a good place to sit for your feed where you feel comfortable. Pick a seat or a bench, or if needs be you can head to a park. If you need space you can place your pram in front of you.
4. Protect Your Skin From The Sun
Use a high factor SPF on exposed skin and sit in the shade to feed. When applying sun cream, avoid the nipple and areas that come into contact with your baby's mouth, so you don't give them an unpleasant taste when breastfeeding.
5. Stay Hydrated
Bear in mind is when it is hot your baby may breastfeed more often as they become thirstier. This is completely normal. Make sure you drink lots of water too.
6. Remember People Won't Be Looking As Much As You Think
If you've mastered feeding at home, don't let breastfeeding in public be a stumbling block. Although it might feel daunting at first, and it's natural to feel self-concious, keep at it. People won't be looking as much as you think. Most people probably won't notice at all.
Once you've read our post on breastfeeding in public, read these:
Breastfeeding tips from our bloggers / the importance of breastfeeding support / follow us on Pinterest.