Here's Everything You Need For Your Baby's First Christmas Away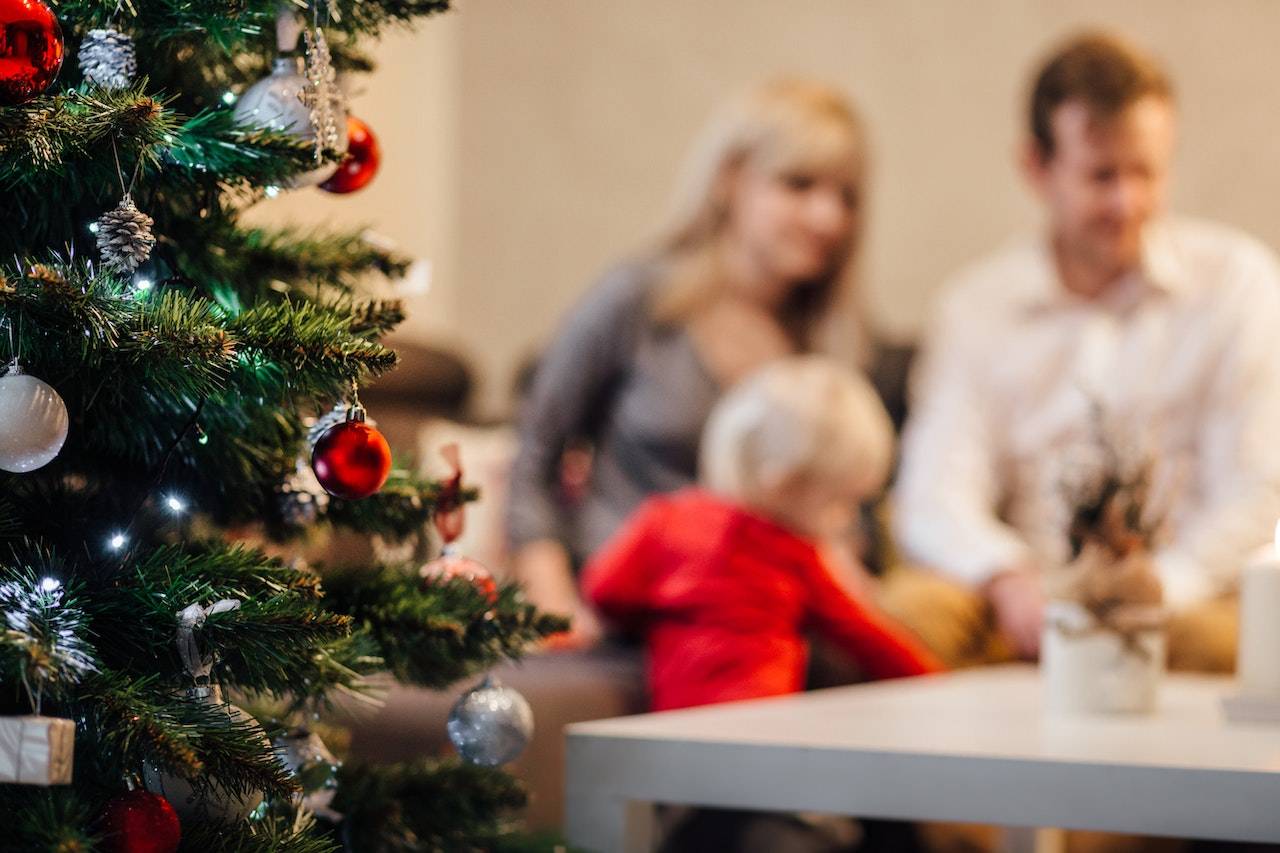 Your baby's first Christmas can be a magical time, with many of your family and friends getting to meet your newborn. However, it may also be the first time that you have to travel with your baby and master your baby packing list.
When you're in the comfort of your own home, you are safe in the knowledge that you have everything you need in case of any eventuality. When you are travelling, that safety blanket is not an option, so narrowing down your baby packing list is essential to easy and stress-free travel.
Christmas Away: Your Baby Packing List
Knowing exactly what to take with you can be a struggle. It's tempting to take everything available, but then it's more difficult to travel with a car filled with baby essentials.
As a new parent, it's understandable that you will be over cautious, but this can lead to overpacking. In order to create the best baby packing list, you need to think about the items you use every single day. You may be surprised how little you actually use!
Remember, you will always be able to buy anything extra that you may end up needing whilst travelling. You can also ask your family or friends to purchase things for you in preparation for your arrival.
Packing For Baby's Christmas: A Checklist
When it comes to packing your baby's overnight bag, make sure you have all of your most frequently used items at the top and in areas that are easily accessible. This will make things a lot easier when trying to find things such as baby wipes or nappies.
When deciding what to pack in your baby's overnight bag, we've compiled a list of some of the essentials you will need for your travels. This list is based on travelling by car. If you are travelling by train or plane, you may need a few extras, as you won't have the luxury of making quick stops:
Nappies - One for each hour you'll be travelling there and back and a few more, just in case
Changing pad
Baby blankets - at least 3
Plastic bags for dirty nappies, clothes and blankets
Rash cream
Baby wipes
Tissues
Clothes, shoes, socks, dummies & toys (the absolute essentials)
Washable bibs
Food (whether that's solid foods or formula)
Breast pump & extra bottles (if you use them)
Nightlight
First aid kit and energy boosting snacks
Car seat
Collapsible pram
Inflatable baby bathtub
There may be items that you use everyday that are not included on the list, so feel free to add things and take things away that you feel may not be necessary.
How To Feed You Baby When Travelling
When it comes to feeding your baby whilst travelling, what you choose to take with you will depend on whether you are breastfeeding or using formula.
If you are breastfeeding, make sure you have your breast pump, spare bottles and bottle nipples, as well as the correct tools for sanitizing your bottles. They are all essential things to carry with you.
The same can be said for formula feeding, but you will need to ensure that you have enough formula for both journeys and for however long you plan to stay for.
Make Baby's First Christmas As Stress-Free As Possible
Try not to stress too much and remember to take time out to enjoy your baby's first Christmas. You will always have the opportunity to buy anything you have forgotten or need more of, so relax and enjoy this festive time with your new addition.
Read our tips for a stress-free Christmas and follow our Pregnacare Official Instagram account