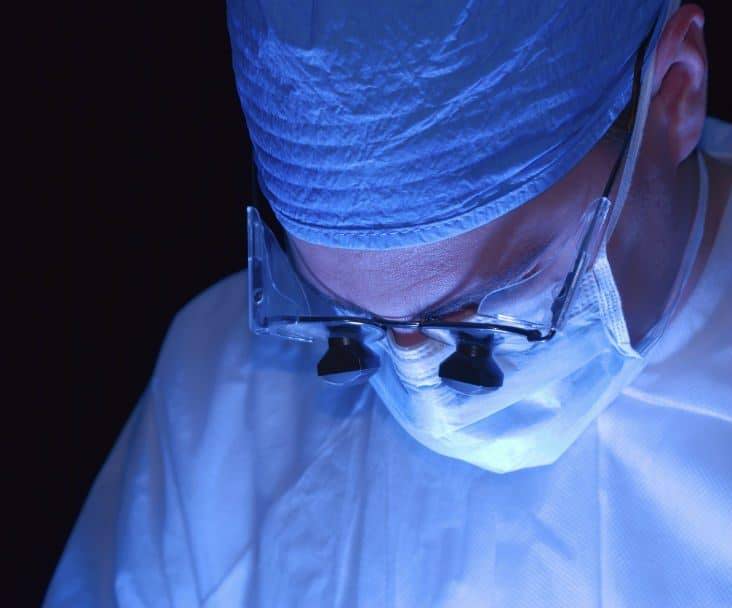 As you know, our soggy island has encountered one of the most resplendent summers in recent memory. And while many us 'mane purveyors' have been out and about proudly displaying our hirsute chests and man-scaped bonces, the transplant industry has been warming up at an unbelievable rate as well.
The worry for us follicle chasers is that the industry is increasingly awash with unscrupulous operators, peddling below-par products and services. Sadly, the number of repair patients is growing every day.
The reality is, us hair growth journeymen (and women) are now faced with a very serious danger – with so-called practitioners impersonating industry professionals and stopping at nothing to make a quick buck.
As we enter an increasingly perilous landscape, there's no question that certain individuals are actually having a negative effect on the field, that numerous qualified and master craftspeople have committed their lives to. Many of whom are offering pioneering products and a level of service that has made huge strides in the search for a cure to male pattern baldness.
The issue has been further opened up by the maelstrom that is the Interwebs, which can be a heaving, breathing mess of fake news and false claims. This has made it even harder for reputable practitioners to get the TRUTH out there – to help trusting patients avoid being on the end of what amounts to a modern-day scalping.
Over the years, I've got to know patients looking for my guidance in the area of hair repair. Shockingly, many of these human guinea pigs have been utilised and manhandled by the business' greatest criminals – as was I! This makes it more critical than at any other time in recent memory for me, and others alike, to be a reassuring and informative voice for hair transplant patients, ensuring you always make the right decisions.
Together we're stronger
For me, it's clear that patients – women and men – need greater transparency around which clinics they can trust and which ones that have no clue what they are doing. For patients that are new to this whole experience, it can be a real minefield out there, which is why they have a right to know the FACTS!
I had a patient who was devastated in the wake of being informed that his last session of agonising transplant surgery couldn't be repaired, due to the sub-standard workmanship of his previous clinic.
Between you, me and my laptop, there's nothing worse than hearing anecdotes like this. Having said that, it's this kind of story that inspires me to keep educating those people who don't know the lay of the land, and have low expectations when it comes to quality.
Now, don't get me wrong, my heart goes out to this poor fella whose level of confidence has been pulverised, but there's a wider issue at play here – specifically an excessive number of back-street clinics are beginning to invade an industry whose reputation many of us 'good guys' have worked so hard to nurture.
There are currently a handful of groups who are sticking their hands up in a bid to protect our combined reputations. Two such groups are FUE Europe, as well as the International Alliance of Hair Restoration Surgeons (IAHRS), which are headed up by leading hair growth specialist Dr. John Cole and the originator of the IAHRS, Spencer Kobren.
Together they are collaborating for an upcoming meeting, the like of which the industry has never seen. Set to take place in Manchester in June 2019, patients with some well-publicised stories are due to attend as they attempt to make a stand against poor medical procedures – and ultimately try to drive out those players who are giving the industry a bad name. Indeed, both FUEeurope and the IAHRS.org have both confirmed that this kind of malpractice will no longer be tolerated, and the gloves are officially off!
FUE Europe has gone above and beyond to provider the consumer transparent information and created the world's first online journal aimed at sharing information among industry professionals and the public. The journal can be viewed here FUE Magazine. Contributors include an experienced mixture of doctors and industry influences such as Joe Tillman and Spencer Kobren with information geared toward other industry professionals and to the consumer considering hair restoration surgery.
For anyone interested in getting on the inside track when it comes to accurate information then this is certainly a read you must consider. The patient is responsible for their own research and in this space it can be difficult to seek out the truth, so don't rush in and always remember surgery is a last resort.
It pays to shop around
At a time when the authentic businesses out there are desperately attempting to maintain their reputations, I believe it's crucial that you do your research before making any life-changing decisions. Make sure you seek out the truthsayers and seek advice from the people who genuinely have your best interest at heart.
On a practical level that could mean speaking to professionals and people you know, in person.   Collate as much intel as you can before you proceed.
And above all, don't buy into those slick sales pitches which include free travel, low-cost surgery and a beach towel thrown in for your trip to Turkey too. Read the warning signs – because, in most instances, it's simply unsafe. The BBC recently opened up the door to a fly on the wall documentary and if you don't, believe me, that's it's not safe, check out the documentary and I challenge you not to be horrified by the appearance of blood-stained sheets at the very start of one patient's surgery!
https://www.bbc.co.uk/news/av/uk-45415071/hair-transplants-fighting-against-my-receding-hairline
The popular hair loss call-in radio show The Bald Truth is regularly discussing these tragic realities weekly in order to try help protect the patient but there are only so many who can be saved.
Fortunately, I've gone through numerous procedures, guided by an exceptional team of doctors – all of whom are dedicated surgeons determined to do the right thing. If you are thinking of taking the plunge, just remember to have your wits about you and consider all options available to you in terms of choosing treatments that have been proven to work.
For further information on hair loss treatments visit: www.spexhair.com