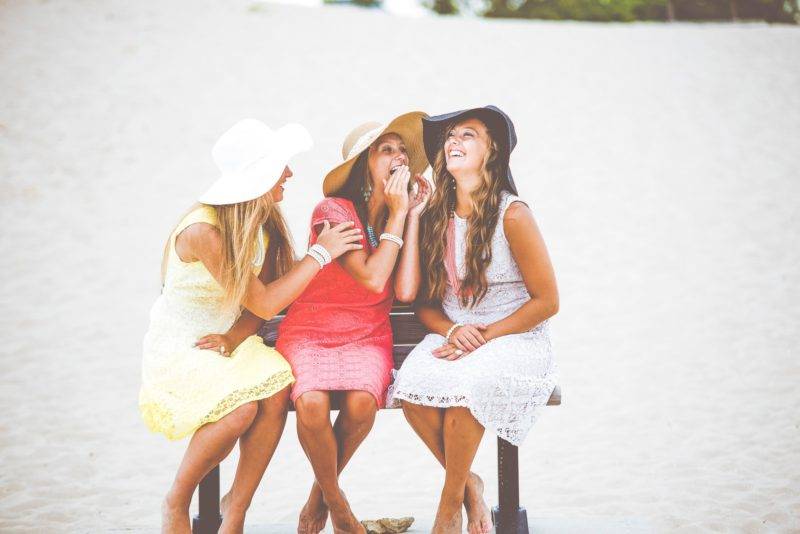 Our schedules are busier than ever, filled to the brim with work, social activities and chores to name a few. This can mean that making space in our diaries to spend some quality time with friends can often be pushed to the bottom of the 'to-do' list.
To mark International Day of Friendship on the 30th July, we're here to highlight some of the ways that we can build and nurture these friendships, with 6 easy ways to make more time for our friends.
If you take one look at your diary and recoil in horror, realising that your next free day is in a month's time, then this article is for you.  
1. Set a time and a place (and don't deviate!)
It's far easier to make plans than break plans, so when you and your friends have that magical chunk of free time available all together at once, block it out in all of your planners and diaries.
This might sound a bit over the top, but if you can all see this time blocked out, you'll be much less likely to 'rain-check' because something has come up at the last minute.
2. Make good use of your lunch hour and schedule a fun lunch date
Perhaps you're lucky enough to work in the same part of town as your friends? If this is the case, then use this time as a chance to catch up over food or a coffee. This also gives you a chance to replace lunch 'al-desko' with lunch 'al-fresco' with some of the most important people in your life.
3. Get creative with your combinations
Think about ways which you can combine your friends with other aspects of your life. Got kids? Why not catch up whilst they play in the park. Each have a dog? Make morning 'walkies' part of your routine. Think about all of your daily tasks and how you can make them more fun and interesting with a friend tagging along.

4. Long distance friendships? No problem
We've discussed making time for friends who live close to us, but what about the friends who are much further away? Scheduling in time to visit a friend who lives halfway around the world is much more challenging. Consider booking a weekend away together in an equidistant location, or if that's not possible, schedule in a Skype date as often as you can.
5. Put your hands-free headphones to good use
Whether you're washing dishes, making dinner or tidying your house, you could use your hands-free headphones to make a call to a friend. This way, you'll have some great company to help turn an annoying chore into a fun task, with your friend right by your side, or in your ear!  
6. Send them an 'I'm thinking about you' gift
If you really can't free up some time for your friends this month, rather than feeling guilty and beating yourself up about it, why not show them that you're thinking about them, with a handmade or handwritten present. In a world of emails and instant messages, receiving something in the post (that's not a bill!) could be a really nice way to say 'I'm thinking about you today'.
Whatever you do and wherever you are, we hope that you'll pay special attention to your friends on International Friendship Day. You'll be glad you did.