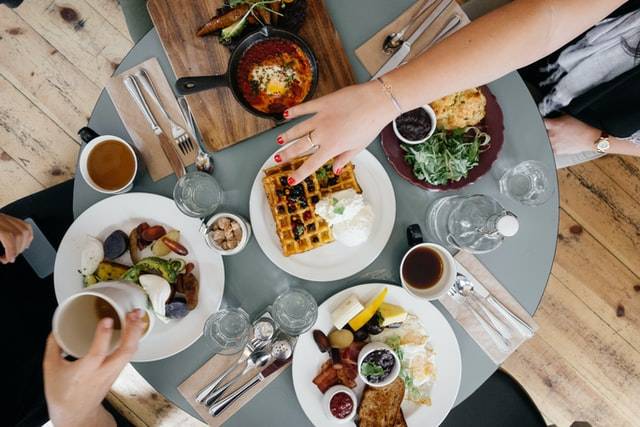 TalkMum blogger Katrina has coeliac disease so she knows a thing or two about travelling and holidays when you have a food allergy...
'Prevention is the best cure' as the saying goes, and when you're travelling the world with any kind of allergy, this is no exception. As humans, we're all creatures of habit to some degree, and for those amongst us who have special medical needs (in my case multiple food allergies) stepping outside of our comfort zone comes with added complications. On a daily basis, my coeliac disease is, for the most part, under control. It's only when I venture out, minus supplies, that I realise how difficult it is to obtain specific food when you're on the go. Over the years, I've picked up some helpful tips on how best to manage avoiding stressful situations...
Before you book a holiday, conduct some thorough research. If travelling independently, find out what the local dishes of the country you're visiting are, and popular culinary ingredients used. Also look into fresh produce that is available and if you can purchase any specific 'free from' foods in local supermarkets. On the other hand, if it's a hotel on your itinerary, email them directly (and through your booking agent too, if applicable) to discover more about their flexibility in catering for your needs. Be extremely clear on your medical complications and specific requirements.
Before you travel, translate from English into the native language a 'flash card' (online translation tools are amazing!) explaining what your allergy is and your requirements. Print this out (make a few copies) & carry it with you on holiday. I can't tell you how simple & effective this has been for me in the past.
Contact your airline carrier and investigate: 1) their rules around extra carry-on and checked baggage allowances for those with allergies/ medical needs. Often, you can take an extra piece of both to accommodate medical equipment and food supplies (airlines don't tend to openly publicise this, so always ask). It's likely you'll need to produce a medical certificate for them as confirmation, so plan ahead. Also, keep a paper trail as evidence, to avoid any disputes around this at the airport. 2) If your journey includes inflight meals, be sure to make 'special requests' as far in advance as possible: always discuss this when you check in at the airport, and with the cabin crew as soon as you board. Once your food is served, I'd highly suggest you still read the labels - human error can (and does) occur.
Take plenty of medication with you, in your hand luggage, in case dreaded delays crop up. Carry a current prescription with you, in case of any emergencies.
Always take snacks in your hand luggage when travelling and on excursions, non-perishable items are best and buy fresh fruit wherever possible. It's good to pack some staples with you in your suitcase, just choose these wisely (sweet, sticky things are a no no, vacuumed pack items are a go!)
The most important tip of all? ENJOY yourself! Yes, travelling with food allergies is a pain in the bum. But don't let it consume you or hold you back, find your own rhythm and what works for you- seek advice from others in similar situations (joining online forums can be extremely helpful). Have fun and explore new culinary delights- supported by your flash card, of course!