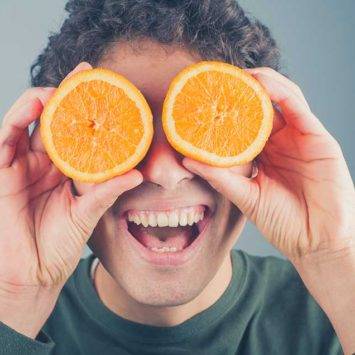 That's according to a new study that has found that increasing the recommended daily intake to 10 a day can bring added health benefits.
Conducted by the Imperial College London, this new research looked at 95 different studies from all over the world with the aim to finding the optimal fruit and veg intake.
This may come as a shock to some as two in three adults already struggle to meet the current recommendation of 5 fruit and vegetables.
Potential Life Savers
The research however has suggested that up to 7.8 million premature deaths worldwide could be prevented if this new proposal was followed.
Apples, pears, citrus fruits and green leafy vegetables for example, may help stave off heart & cardiovascular disease as well as strokes. In addition, green, yellow and cruciferous vegetables were found to reduce cancer risk.
Delving deeper, the following risks were found to reduce when increasing fruit and veg consumption to 800g a day:
Heart disease reduced by

24%

Stroke risk reduced by

33%

Cardiovascular disease reduced by

28%

Cancer risk reduced by

13%
The comparisons are made with those eating no fruit or vegetables and also detail the particular fruit and vegetables that would help decrease the risks previously mentioned and so ensuring a varied mix is prove beneficial.
A Word of Warning
It has been argued however that the new recommendation being put forward should be met with a level of caution.
Nutritionists have warned that creating unrealistic expectations could have a negative effect, while those who conducted the study have been keen to stress that "Every portion of fruits and vegetables helps so it's not all or nothing".
A Significant reduction in risk can be enjoyed "with an intake of only two portions per day but the more fruit and vegetables you eat the lower your risk of these diseases or dying prematurely is".
Sources: The Guardian, Telegraph, Independant