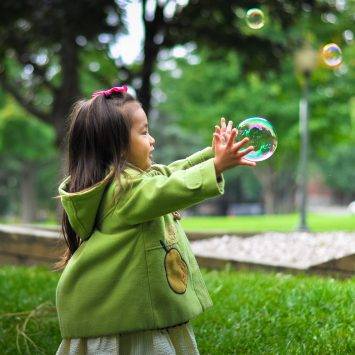 It's Child Safety Week, so we look at 20 important resources for parents to learn about child safety
This week is Child Safety Week, dedicated to raising awareness of the risks of child accidents, how they can be prevented, and how parents and caregivers can keep children safe at all times.
When you become a parent you suddenly have a huge responsibility to keep your children safe. And as your children grow and develop, you're constantly faced with new challenges, from the demands of weaning and eating, to crawling and walking, and all that happens as they become more and more independent. It's easy to feel overwhelmed at the enormity of the task.
But don't be scared; if you make sure you are confident, take proper steps and arm yourself with the right knowledge, you can help keep them as safe as possible.
To make sure you have the the proper facts, here are 20 must-read resources for tips and advice on child safety (remember to always speak to a qualified professional if you are worried about anything, or there is an emergency).
First aid and medical resources:
 The first step for any guide to medical safety is obviously the NHS website, which has an excellent pregnancy and baby guide with tips on health and safety from pregnancy through to having a toddler. In the babies and toddlers tab there is a specific safety and accidents section, with links through to resources on everything from what to stock in your first aid kit, tips on child safety, resuscitation and dealing with choking.
Parents might like to take a first aid course, which are usually offered by the NHS, the Ambulance Service and then organisations such as the NCT or St John's Ambulance. But when it comes to online first aid resources, St John's Ambulance has a child first aid resource, also available as a first aid app, and has run several incredibly effective campaigns about child first aid, from CPR to nursery rhymes and the Chokables video telling parents what to do in the event that their baby chokes.
Remember to always consult a doctor or medical professional around health or first aid issues, or call 999 in the case of a medical emergency.
Baby proofing and making your home safe:
As most accidents happen in the home, it's important to make sure it's as safe as possible for small children, especially when they become mobile! Babycentre has a guide to childproofing your home. You can also read this list of ten child safety products on Emma's Diary.
Car seat safety:
 Despite being a legal requirement, car seat safety can be confusing. There are so many car seats; how do you know which is the best? And once purchased, how do you know they are fitted properly? To make sure you have it right, check out Good Egg Safety, an independent organisation that offers advice on cars seats, with everything from checklists to guides about what to look for in each stage of car seat.
One you've bought your seat, the advice doesn't stop there as the organisation also runs car seat checking events around the country, usually at supermarkets or retail parks, where experts can check your car seats are fitted correctly and offer advice and pointers to parents. There is more information about what takes place at one of these checks over on A Baby on Board blog.
Road safety:
 Brake, the road safety charity, has a comprehensive guide to safety on the roads, including advice for families on foot with prams, cycling advice and tips on teaching road safety.
If you're in London, TFL (Transport for London) has many different programmes aimed at teaching road safety including walking, crossing roads and scooting and also public transport safety to children. For pre-schoolers, the Children's Traffic Clubscheme means they get access to a special pack with a story book and stickers, as well as access to online content. More information on all of TFL's children's safety initiatives is here.
Scooters are incredibly popular with children, for a good reason – they're fun! To make sure that your child's scooter is safe, read our scooter MOT guide.
Eating, weaning and choking hazards:
 If you follow the puree approach, go for BLW or try a mix of them both, make sure you read up on these and find out about appropriate safety precautions before you start. BBC Good Food also has a guide to weaning safety and food hygiene.
Here's a guide to common food choking hazards. Grapes are one of the most common causes of childhood choking incidents, so always make sure they are chopped in four – widthways and lengthways – before giving them to children (make sure you read more information on the risk of grapes). The same applies to all food objects of a similar size, including cherry tomatoes, marshmallows, sweets and any large pieces of food; these should all be cut up.
Water safety: 
Water can be incredibly fun for children, but it can pose a very real risk. The Royal Society for the Prevention of Accidents has information on everything from keeping children safe at bath time through to swimming and keeping everyone safe in the pool on holiday. There's also advice on the site on all sorts of accident prevention in and around the home, and there's even a free telephone helpline for advice on child safety.
More resources...
Toy safety:
If you're worried about the safety of your child's toys, follow these tips from ROSPA.
Tips on button batteries:
Button batteries are the small, round metal type of batteries you find in a surprising amount of household items, from toys (such as light-up fidget spinners) to remote controls. They can also be deadly to children if swallowed. Read these tips on keeping children safe from button batteries and what to do if you suspect they've swallowed one.
Keeping children safe from abuse:
There is also a wealth of advice on the NSPCC website, on everything from online safety to child abuse, and the PANTS campaign to help parents keep young children safe from abuse.
We hope you find these useful! If you're pregnant, make sure you read our midwife's advice on pregnancy and birth