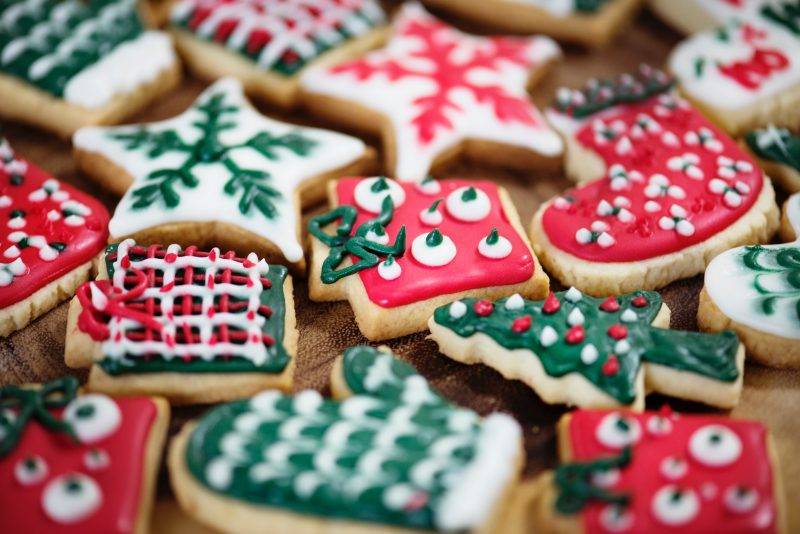 It's beginning to look a lot like Christmas...so here's our bumper activity round-up of 14 festive things to eat, make and do this Christmas
Firstly, get in the spirit by wearing a Christmas Jumper. Friday 14th December is Save the Children's Christmas Jumper Day, where people around the country will wear their sparkly, festive-themed knits in aid of a good cause; we'll be wearing ours with pride. Here's a link to the Save the Children fundraising pack for information on how your family can get involved, and also donate to the charity.
This year Peppa Pig is a charity partner of Save the Children's Christmas Jumper Day, and there's a brilliant festive-themed Peppa Pig activity pack you can download to keep you all busy (And if your child loves Peppa Pig, make sure you check-out our new Wellkid Peppa Pig Multi-vit range)
If your children love baking, then read our festive baking round-up for Children with lots of different ideas for cooking up a storm in the kitchen.
If they also love Christmas crafting as much as we suspect they do, we have a giant round-up of Christmas crafting ideas. Get the - eco-friendly - glitter ready.
But if you're all out of your own ideas for baking and crafting, don't forget Pinterest which really comes into its own at this time of year. A simple search for children's Christmas activities yields hundreds of results - see here.
Go ice skating. What could be more wintery than an outdoor ice rink? Here are ten places to skate in London and the best winter ice rinks across the UK Fingers crossed it snows.
It's easy to feel cooped up over the Christmas period, but a bit of fresh air will make it all feel better. Go on a Christmas light safari - wrap-up warm and walk around your neighbourhood at dusk looking for the house with the best Christmas lights.
If you want a longer, cobweb-busting walk them find your nearest forest - here's a guide to Forestry Commission activities around the UK.
And another brilliant outdoor activity is to go to an English Heritage Enchanted Event, where heritage properties across the UK are lighting up their gardens in magical displays.
If it's cold outside, stay in and make your own wrapping paper. Did you know lots of Christmas gift wrap can't be recycled? Unless it passes the 'scrunch test' e.g. normal paper that is not shiny or covered in any metallic pattern, then you'll have to put it in the normal bin. The most recylable - and cheapest - type of gift wrap is plain brown paper, so why not buy rolls of that and get your children to paint or stamp patterns on it for a more festive style?
Don't forget your local museum, which will probably have a whole host of Christmas activities. Here's a handy museum finder.
You can also donate to Bliss, the charity for sick and premature babies. Over 8,000 babies will spend Christmas in hospital this year, and a donation to Bliss could help support them and their families.
If your child loves the pantomime but you're worried about them sitting through the whole thing, then your next best bet is CBeebies and the annual Christmas show. This year it's Thumbelina, the story of the tiny girl born in a flower. Find our more about when you can watch  CBeebies Thumbelina on A Baby on Board.
Finally, track Father Christmas via the Norad Santa tracker - the online tracker that displays where in the world the great man is on Christmas Eve. It's a fun site that might even encourage an early bedtime - fingers crossed!