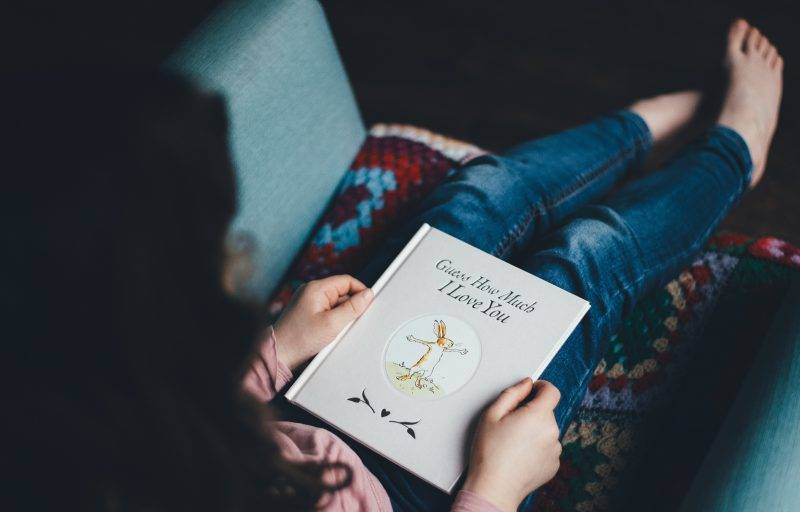 If your child has just started to learn to read, you might be wondering how you can help them at home, and most importantly, how you can help them enjoy it
Isn't it magical when your children start to learn to read? It opens up a whole new world to them, and the day they come home and start to spell out a book to you is likely to be one you remember. If they have started school this September, they will be starting out on this path now.
While their teachers are coaching and encouraging them at school, as a parent, you might be wondering how you can help them at home - and most importantly, how you can make sure reading is something they enjoy doing. For our final post in Back to School month, here are ten tips on children and reading.
Firstly, start them young: It's never to early to start reading with your child. While they might not start to learn to read themselves until they start school or nursery, you can read to them as soon as they're born, and it's a wonderful thing for you to do together.
Make it fun: While regular reading at school might suddenly seem like a chore, make sure reading at home is always something everyone thinks is fun. Sit down together, read in lots of different accents and act out the stories.
Read every day: Have a regular time each day when you read together. Even if it's just for five minutes, the practise of regular daily reading will really help.
Find books they enjoy: While early phonics books from schools aren't always the most thrilling of reads, make sure they're not just confined to these. Find books on subjects they love (here are some of our favourite books). Make sure books are within easy reach around the house.
Have a special reading area: Make them a comfortable 'corner' with cushions, or their own special bean bag. This way they will be relaxed and at ease when the books come out.
Join the library: Joining your local library is free, and means you will have instant access to hundreds of books for them to read on hundreds of different topics. Local libraries often have fun events and activities taking place too.
Make it a challenge: Does your child react well to a challenge? Enrol them in the summer reading challenge that takes place in libraries across the UK, a free event where children gain points for each book they read, with a reward at the end.
Take it outside: Don't just confine reading to home. Get them to read when you are out and about - including street signs, road signs, and notices in shops.
Make sure you still read to them: Your child learning to read doesn't mean your reading skills will be redundant! It's still important to read to them too, or to read together. Make sure you're in the chair for a bedtime story or snuggle up post-school with their favourites.
Let them read what they like: While a certain amount of snobbery can exist around some types of genres and books, if it's what your child enjoys reading then let them.
Have your children just started learning to read? Let us know your tips! Make sure you also enter our competition to win Wellkid Peppa Pig Multi-vits