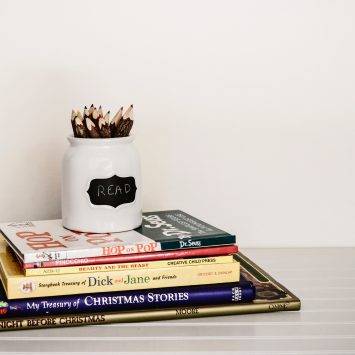 'You're off to great places / Today is your day / Your mountain is waiting / So...get on your way!' Dr Seuss
Is your child starting school this September, or are you sending them back for another academic year? Are they moving on up from Infants to Juniors, or even making the big switch up to Senior School? Whatever your school situation, this month we'll be covering everything to help make sure you are all back to school ready.
If your child is starting reception, you might be feeling a whole range of different emotions, from joy to sadness via sheer panic that you've remembered everything. But don't worry, we'll have all the tips to help you prepare, with advice on everything from clever tips for buying school uniform through to taking a perfect first day of school photo.
And if your child is starting nursery or pre-school soon, you also be anxious about what to expect, which is only natural. Look out for tips on how to make the transition easier and how to deal with any separation anxiety.
This month we'll also kick-off our first ever TalkMum Pregnancy and Birth Book Club, where we'll be recommending a new brilliant book each month that deals with pregnancy and early motherhood.
But first, make sure you also catch-up with all our posts from Summer Fun month