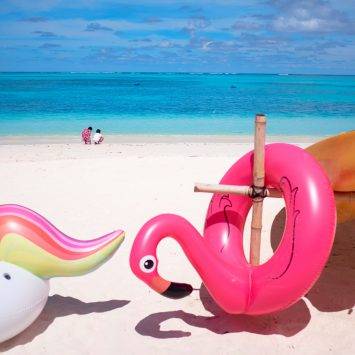 We round-up all of our posts from Summer Fun Month - join us for a quick recap
The plane has taken off on its return journey, we've fished our floaties out of the sea and squeezed the last drop out of the sun cream. August is drawing to a close.
But before we move on to our next monthly theme, we're taking a look back at all the posts we've covered in Summer Fun Month...
As the summer's not quite over, make sure you've done everything on our list of ten free things to do this summer. ~We'd love to know which ones of these you tried and enjoyed.
Went to your first family festival this year? We had you covered. We looked at tips to help you make the most of your first family festival. Hopefully you had fun, and packed more than enough layers of clothes and packets of that festival essential - baby wipes.
In case you didn't notice, this summer was HOT. So we talked about how to keep cool when breastfeeding along with a competition to win Pregnacare Breast-feeding supplements. If you're breastfeeding, make sure you're up-to-date with our latest Night Feed Nine.
We also covered pregnancy travel tips, for those of you who jetted off on your last pre-baby break, or took a holiday with your toddler in tow (and another one of the way).
We also ran an exciting series of posts with Dr Michelle Dickinson, author the the brilliant book The Kitchen Science Cookbook, to bring you a series of super-fun science experiments to do with your children this summer holiday. Mare sure you try out edible slime, making a soap powered boat and also marshmallow catapults.
We also looked at tips for your left-handed child to help them thrive in a right-handed world to celebrate International Let Handers Day.
We'll be back shortly to welcome in back-to-school month!