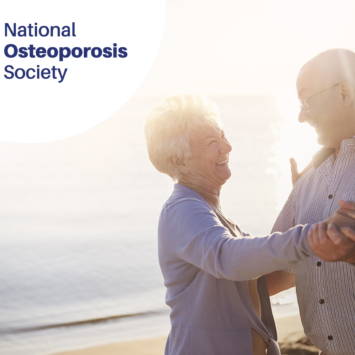 The National Osteoporosis Society take over our blog to share their story and how they help those who are learning to live with osteoporosis.
The National Osteoporosis Society was established in 1986 and is the only UK-wide charity to focus solely on osteoporosis and the issues experienced by so many people living with this debilitating condition.
Osteoporosis is a condition in which bones lose their strength and are more likely to break, usually following a minor bump or fall.
We have over 20,000 members who have osteoporosis or care for someone with the condition, and thousands more access our services every year.
We continue to strive to reach every one of the estimated 3 million people with osteoporosis in the UK.
There are 500,000 fractures every year as a result of the condition and the bones most commonly fractured as a result of osteoporosis are the wrists, hip and spine.
The National Osteoporosis Society works on behalf of all those affected by the condition, to raise awareness and understanding of osteoporosis amongst the general public and health professionals. Its aim is to prevent future fractures and help and support people living with the condition today.
Learning how to live with osteoporosis with the help of National Osteoporosis Society
We work in partnership with the NHS to set up and improve Fracture Liaison Services which can reduce the number of fractures caused by osteoporosis.
By identifying people at risk of osteoporosis and starting them on a treatment we can try to stop them breaking bones in the future.
These services help people avoid fractures, keep them out of hospital and save the NHS money. And they really work!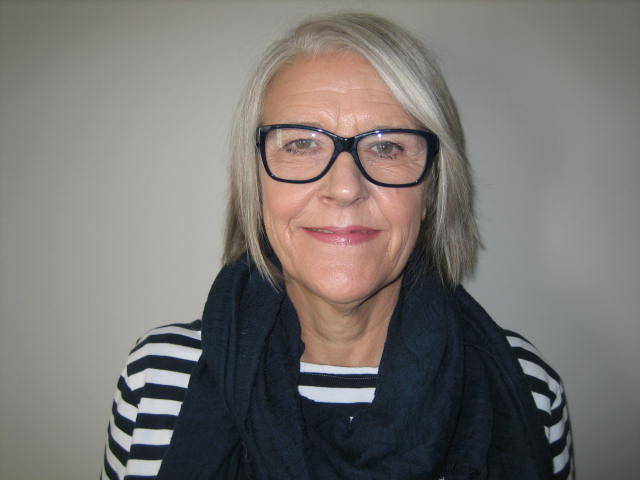 "I'm glad my osteoporosis was identified from a small fracture at the age of 62 rather than a much more serious one when I'm 72. I feel protected."
62-year-old Jane was walking down a flight of stairs during a boat trip when she stumbled and bent her fingers backwards while grabbing on to a rail.
Although the fall caused ongoing pain, it wasn't until a trip to her local minor injuries unit in Felixstowe that an X-ray confirmed she had fractured several bones in her hand.
A few weeks later, Jane received an appointment for a DXA scan at the Fracture Liaison Service at Ipswich Hospital. She went along, had the scan and was seen by one of the team's fracture nurses. "We had a chat and she very gently told me that the scan showed I had osteoporosis in my spine and neck. It came as a massive shock," Jane said.
Jane was then sent to see her GP and prescribed a drug treatment to help build her bone density. She was advised to take vitamin D and calcium supplements and given lifestyle advice on exercise and nutrition to help improve her bone health.
She also received a follow-up call from a fracture nurse in Ipswich asking how she was getting on with her drug treatment. Looking back on her experience, Jane says, although it was devastating to discover she had osteoporosis, she is thankful it was picked up at such an early stage by the FLS team in Ipswich.
The National Osteoporosis Society Helpline is frequently the first place people who are coming to terms with a diagnosis of osteoporosis will go to for information, support or just a friendly and reassuring voice to talk to.
"Before I got in touch with the National Osteoporosis Society, I didn't really know much about the condition or what it was. Back in those days, not many people did and I think that's the reason I had problems at work. I saw an advert for the National Osteoporosis Society and telephoned the Helpline. They sent me some really useful literature and really helped me to understand how I can help myself."
It would be fair to say that Horace comes from a big family who have all had their share of problems with osteoporosis.
One of seven children, many of whom also suffered from debilitating fractures, Horace found out he had osteoporosis some time ago, but says he always suspected he had the condition.
Persistent back pain led Horace to book an appointment to see a chiropractor who, after taking an X-ray, told Horace that he suspected he had fractures in his spine.
Unfortunately, Horace fell on an icy pavement in the winter of 2000 and fractured his wrist.
This was the start of a long and troubling period for Horace that saw him battle with unsympathetic employers. "It's just something I have to live with now, and I have to be careful that I don't fall," he says.
For more information about the National Osteoporosis Society and osteoporosis, please visit nos.org.uk or call their friendly specialist nurses Helpline on 0808 800 0035.