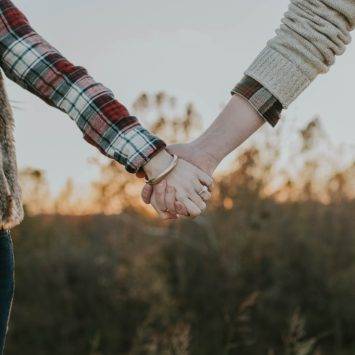 Did you know at least 1 in 6 couples in the UK struggle with fertility? We take a look at National Fertility Awareness Week 2017 and why it's so important
This week is National Fertility Awareness Week, where people around the country will be raising awareness and changing perceptions of fertility issues, as well as raising funds to help provide much-needed support for the 1 in 6 couples, and others, in the UK who struggle with infertility.
Taking place from Monday 30th October - Sunday 5th November, during NFAW17 people around the country will be:
Talking about fertility. This is one of the most effective ways to raise awareness, break taboos and shatter myths about being unable to have a baby. #TalkFertility is at the heart of National Fertility Awareness Week, aiming to get people talking about the real facts about fertility – and not the myths and misconceptions.
Celebrating the 40th anniversary of IVF. Did you know IVF is 40? FNUK's #IVFis40page reveals the history of IVF treatment, and you can also read stories here over the years from patients, clinics, health professionals and others, nurses, clinics and patients on the #IVFis40 hashtag.
Supporting men, too. Men are half of the fertility equation, yet far too often their voices are not heard or listened to. Take a look at the #FertilityFellas page to find out what can be done.
Calling for a #IVFGoldStandard for all across the UK. Did you know that access to fertility help and IVF on the NHS differs wildly across the UK? The #IVFGoldStandard is a call for three full NHS IVF cycles for all eligible individuals under 40, including couples where one person has a child from a previous relationship.
If you'd like to get involved, there's lots more information on the NFAW website and you can also join in the conversation on Twitter.
We'll be posting about fertility throughout November, with a special competition this week, so stay tuned. Make sure you also read our posts on natural fertility boosters and fertility tips for men