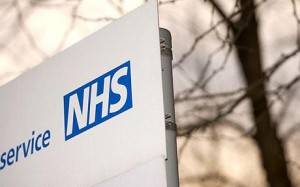 When life is good, being a British mum is great, and when life's not so good, the NHS is there to make it a little easier. TalkMum blogger Cath shares her experiences of late nights in A&E and why the NHS means so much to her.
We are incredibly lucky living in Britain as we have such a brilliant NHS service. People are always quick to complain when something goes wrong. However, we have always received fantastic care at our local hospital.
I have a friend who lives in Canada; I was talking to her last night about Canadian hospitals. She was telling me that you can wait 24 hours in A&E at their nearest big hospital, which is a 90 minute drive away! Being regular visitors to A&E, when Luke was a baby, we rarely had to wait long and, in most cases, we saw a doctor within 10 minutes.
Hearing tales of hospitals in other countries makes me realise just how lucky we are. Luke has asthma and from six months old had regular attacks. He never seemed to have an attack during the day and consequently we needed to visit casualty on a regular basis. I was really impressed with the doctors and nurses at our local hospital; they were always efficient and were fantastic at dealing with young children. It is very scary seeing your baby struggling to breathe and the way we were cared for was excellent.
I had never really considered how much the care we receive costs. When Luke was at his worst we were visiting casualty every five to six weeks, over a period of a year. We were hospitalised for two days on one occasion and have been sent to the children's ward for observation a couple of times too. As well as this there are the drugs Luke received. Each time we were at hospital he was hooked up to a nebuliser and we always left hospital with a course of steroids. The first time I fully appreciated the wonderful care we receive in England was back in 2009, when we visited my friend in Canada. Unfortunately, Luke became ill whilst we were there and we had to take him to hospital. The care we received was excellent and exactly the same as we were used to in England. The difference was the price! We were there for two hours and during this time we saw the doctor briefly and Luke had two doses of steroids through the nebuliser. The cost of this treatment was £350 plus £26 for a bottle of steroids from the pharmacy.
Our experience in Canada really made us think just how much we take our health system for granted. Fortunately, we had taken out travel insurance before our trip and disclosed the fact that Luke had asthma and therefore once we had paid the excess all our costs were covered.
Luke's asthma is now much better controlled with inhalers and we rarely need to visit A & E but we still make regular visits to the asthma clinic.