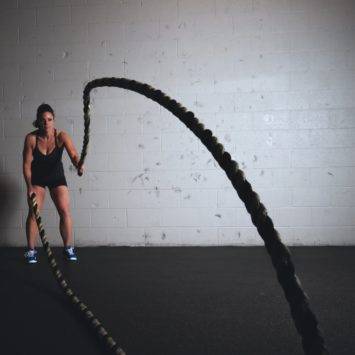 The biggest fitness trends of 2017
A new year, for many, means a fresh start and the ideal opportunity to reboot workouts by adding in some of the newest hybrid fitness trends.
There are many benefits associated with hybrid training. A study published in the Medicine and Science in Sports and Exercise journal revealed that a fusion of resistance style training (like Pilates) and cardio (like running) within the same workout helped to improve both strength and energy levels for competitive swimmers, when compared to cardio or aerobic exercise alone.
If you're looking to improve energy levels, take a look at our Wellman energy and Wellwoman energy.
How to fuse your fitness routines
In 2017, high intensity interval training (HIIT), bodyweight training and wearable tech are predicted to be huge. We've spoken to wellness coaches, personal trainers and gym owners to find out why hybrid fitness classes are increasing in popularity, and why gyms are now offering this type of class more frequently.
Interest and intrigue
Brittany Bendall from Brittany Bendall Fitness is a self proclaimed fitness guru, instructor and author who believes hybrid classes can help clients get past hurdles that regularly undermine goals.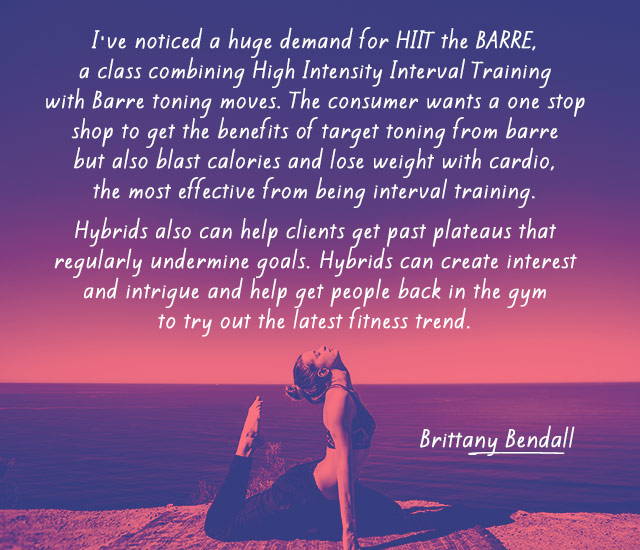 Stimulating your body
Minna and David Herskowitz are owners of Sandbox Fitness, and with over 30 years of experience in the fitness industry, they believe Hybrid classes are becoming more popular as the human body becomes tired of the same old routine.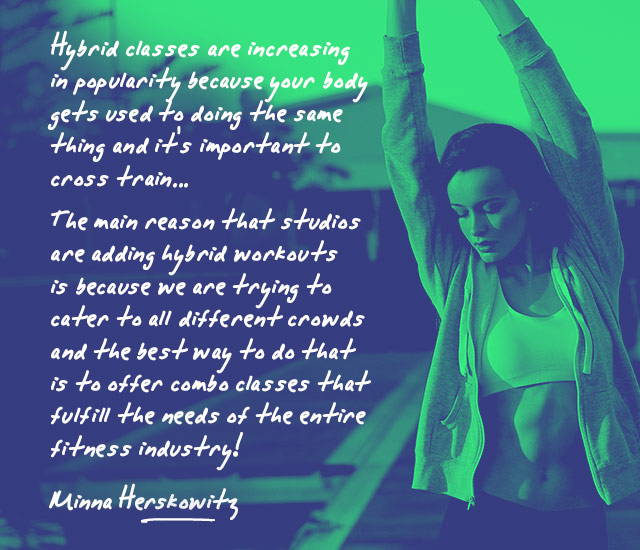 High Quality Results
Jen Dean is an expert of the fitness industry. Based in Atlanta, she believes the popularity of Hybrid Fitness Classes to people seeing much better results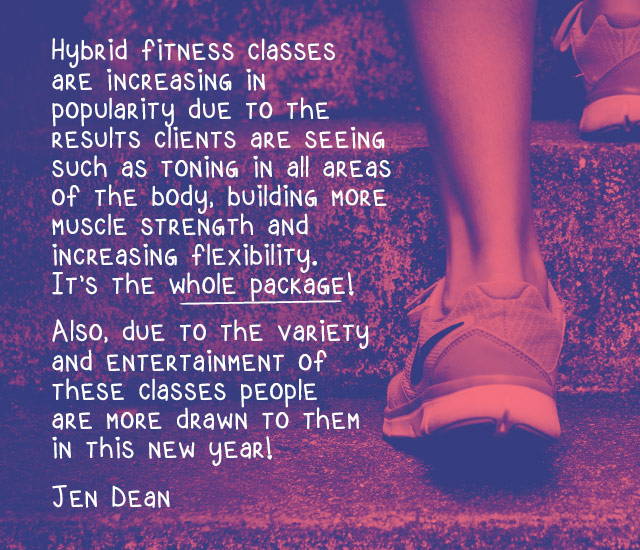 Developing relationships
Adam Kruvand from Kru Strength and Fitness believes it's all about variety and that the fitness studio experience helps you develop relationships with trainers and staff.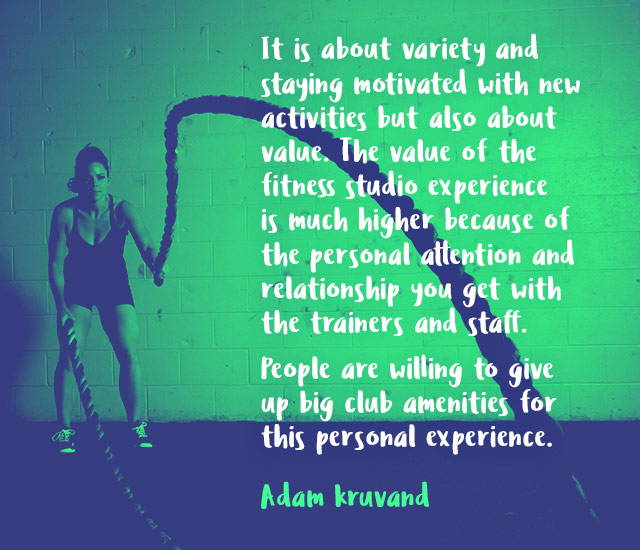 Keep the mind and body guessing
Lauren Lampa endorses the work of Jeannine Bergmann, the creator of circuit pilates and trainer of many Hollywood celebrities.