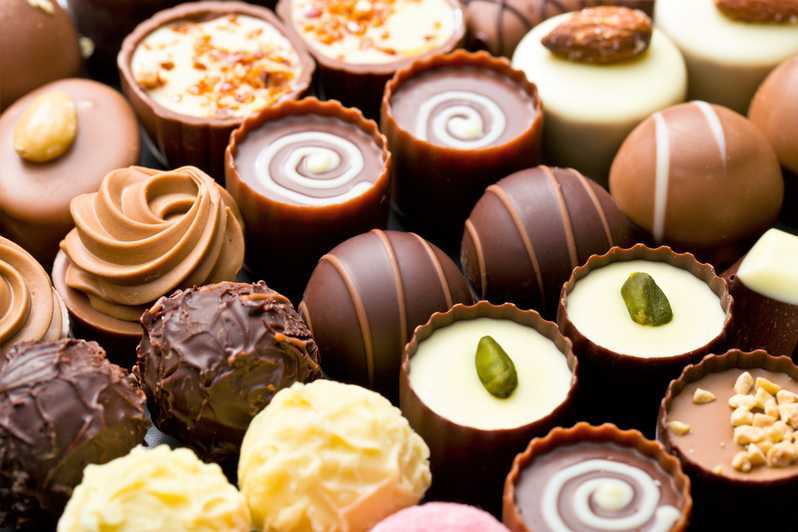 The Christmas season really is one of the most wonderful times of the year, with family and friends coming together to enjoy some much-needed quality time. From cosy winter nights by the fire to the phenomenal parties that fill the season, with so much to look forward to at this time of year, it's no wonder the festivities can easily get the better of you.
In the midst of mulled wine and champagne, pigs in blankets and chocolate galore, health often takes a backseat during the Christmas period, but that doesn't have to be the case. It's all about finding the balance between making the most of Christmas, whilst caring for your overall health at the same time.
With our top tips and tricks, you can have a healthy Christmas and make the most of this fabulously festive time - find the balance and make the best of both worlds!
Make time for exercise, but not necessarily in the same way
It's common knowledge that exercising for 30 minutes, 5 days a week will help to maintain a healthy lifestyle, so this shouldn't be skipped over the festive season. Don't let all of that hard work over the year go to waste and instead make time for exercise in between watching Christmas films and tucking into turkey.
You don't have to stick to your usual exercise routine. Here's how to stay fit and healthy over Christmas, by incorporating a few festive favourites into your day:
Enjoy a winter wonderland walk with the family in your local park
Challenge your nearest and dearest to a competitive snowball fight
Make the most of annual ice skating rinks that pop up nearby
Throw some shapes on the dance floor at your Christmas do
Run around the shops for some last-minute Christmas shopping
You won't even think about fitting in some exercise with these fun and energetic festive activities.
Don't stress about food, be mindful of it
Worrying about the food you're eating over Christmas could ruin the entire festive season for you. Rather than getting stressed out about the food on offer, simply take the time to be more mindful about what you're eating and how much of it, too.
There's an 80:20 rule which recommends eating well 80% of the time, whilst allowing yourself a treat 20% of the time. This is certainly something that could be followed during the Christmas season, in a variety of different ways:
Keep your main meals healthy and enjoy Christmas treats in-between
Make the main Christmas dinner your treat and surround it with healthier meals and snacks
Make simple swaps where possible. For example, serve up steamed brussel sprouts rather than frying them with pancetta, or swap pork sausages for chicken sausages when making your pigs in blankets
Simply being more mindful of your Christmas food will allow you to enjoy the festivities whilst keeping your health in check.
Enjoy some relaxing "you time"
The hustle and bustle of Christmas can really take its toll, especially if you're the host!
If you're hoping to keep everyone happy over Christmas and make the most of the season, you need to keep yourself happy too. That means dedicating a little time for yourself every day throughout the festive period.
Even if it's just 10 minutes before bed, every little helps. Set some time aside to do something relaxing and look forward to it. Whether that's taking a bath using the Christmas-themed products you've just bought, stretching out with a soothing cup of seasonal coffee or hot chocolate, or even reading a book that you've had your eye on for a while.
Whatever it is, make sure it's something you love and give yourself that much-needed "you time" every day throughout the Christmas holidays. You'll find it much easier to tackle the busy periods throughout the rest of each day.
If you're struggling to find a healthy balance during the festive period, then it might be beneficial to add a supplement to your healthy, balanced diet.
The Perfectil range of beauty supplements contain essential vitamins such as riboflavin, niacin and biotin which contribute to the maintenance of normal skin, along with the minerals selenium and zinc which contribute to the maintenance of normal hair and nails.
Catch up on sleep
The many priorities of everyday life often means that we neglect sleep in favour of everything else. Christmas is the perfect time to rest, recuperate and catch up on those much-needed hours of sleep, as well as setting yourself a routine for when you do go back to work.
If you're heading to a lot of parties during the Christmas season, make sure you're well rested for the day ahead by fitting in 8 hours of sleep when you get home.
When "Santa" comes calling, make sure he delivers presents shortly after the kids have gone to bed, rather than leaving it until late at night. There's bound to be an early start on Christmas Day, so get those 8 hours in beforehand!
On days when you haven't any late night plans, try to stick to a specific bedtime and wake up time, so that when it is time to head back to work, your body clock is set to a specific routine.
There are plenty of ways for you to have a cracking Christmas whilst keeping your health and fitness in check at the same time. We've offered up our 4 top healthy tips for the Christmas season, but we'd love to hear some of your own! Help other like-minded readers have a healthy Christmas and feel free to share your own festive words of wisdom!